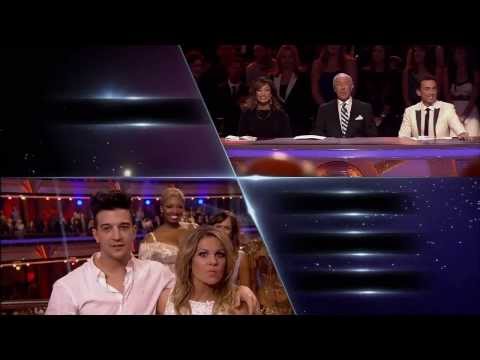 View 11 Items

The latest season of ABC's "Dancing With the Stars" premiered Monday night, featuring a new lineup of celebrities, including former child star Candace Cameron Bure.
Best known as DJ from "Full House," Bure has appeared in several other films, but is now primarily consumed with being a mom of three. That's why when the actress was approached about participating in the dancing competition, Bure immediately knew she wanted to do it to show her kids the importance of trying new things.
"The two most important things in my life are my faith and my family, and I know that is what is going to get me through this competition," Bure, a devout Christian, told her partner Mark Ballas in a video clip shown before their Monday night performance.
Bure also wasn't hesitant to let Ballas know the type of performances and outfits she was comfortable performing in.
"I'm not gonna be your sexy girl. I'm a mom of three kids, so I want to look good and feel beautiful, but I will probably stay on the more modest end of costuming," Bure said in the video.
After her performance that aired Monday night, Bure told Us magazine that she hopes her choices will help her be an example for her family.
"I won't be the sexiest one out there," she said. "I am a mom, and I want to be a good role model for my children and my husband. But I think for each dance we'll wear what reflects the dance but in the most classy way possible."
Bure is hoping to make a mark not only on her family but on all women, especially mothers.
"I want to represent all the moms out there and inspire them and encourage them," she told Us magazine. "I'm just a woman. I'm not any different than all the moms out there — my priority is my family, my husband, my kids and so this for me is truly just a joy."
While on the red carpet this week with her family for the premiere of "Muppets Most Wanted," Bure spoke with Perez Hilton about her expectations for "Dancing With the Stars." During the interview, Bure's son came up to his mom, gave her a hug, said "I love you, mom" and topped it off with a kiss on the cheek.
"You know when your 14-year-old is still giving you a kiss, that's a good thing," Bure said in response.
Bure's next performance on "Dancing With the Stars" can be seen Monday night at 7 p.m. on ABC.
Email: [email protected]