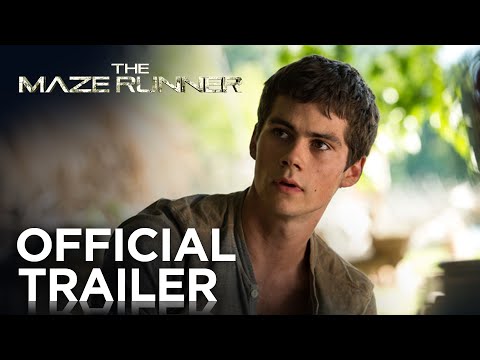 View 5 Items

The 20th Century Fox film adaptation of James Dashner's New York Times best-selling book, "The Maze Runner," opens Sept. 17.
In preparation for its release, the first trailer premiered Monday during an episode of MTV's "Teen Wolf." The film features many up-and-coming stars, including Dylan O'Brien, Kaya Scodelario and Will Poulter.
The first trailer features Thomas (O'Brien) finding himself trapped in a maze with no memory of the outside world.
"Only by piecing together fragments of his past with clues he discovers in the maze can Thomas hope to uncover his true purpose and a way to escape," the video description states.
Many fans of the book, along with those who just saw the trailer, had much to say after viewing the first look at the movie.
"I'm so excited! It looks like they may not have messed it up so far!" Karen H wrote on YouTube.
"Speechless! So pumped to go see the movie! Watching the trailer is just like reading the book," Chelsea Noyola wrote on Facebook.
"This trailer made me want to read the books, and I just heard about it right now," SuJuKiJe wrote on YouTube.
Email: spetersen@deseretnews.com