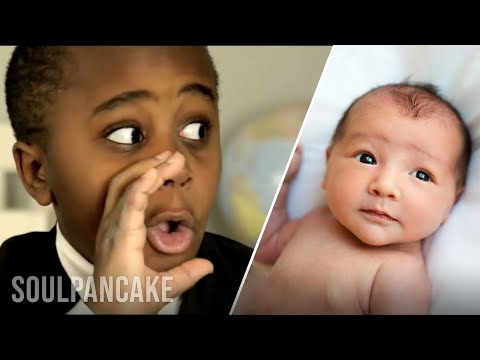 View 2 Items

SoulPancake's YouTube video "Kid President's Letter To A Person On Their First Day Here" caught viewers' attention this weekend with an inspiring message to babies on their first day on earth.
Comment on this story
The video features a regular host of SoulPancake videos, Kid President Robby Novak. In the video, he welcomes babies to the world and gives them a brief and sweet introduction to life.
"It's hard being a person sometimes," the YouTube description says. "Kid President offers up some advice on how to be a person — an awesome person."
The video encourages viewers to help Kid President make a list of what kids need to know using the hashtag #thekidsneedtoknow. Although the channel posted the video almost two months ago — Jan. 23 — viewers have sparked a resurgence in reactions and responses.
Sweetest, most adorable, true, quotable, inspiring, lovely thing I've ever watched. WATCH THIS! ☺️#thekidsneedtoknow http://t.co/wzuvap0xAC

— ris (@marisazehner) March 14, 2014
You're awake. You're awesome. Live like it! http://t.co/F4HE1nT5zq via http://t.co/9wVtCColEJ #thekidsneedtoknow #kidpresident #goforgreater

— Amy Earl (Meyer) (@amylearl) March 17, 2014
To always be yourself #thekidsneedtoknow

— Brandon Blankenship (@clarinete36) March 17, 2014
Alison Moore is a writer for the Faith and Family sections at DeseretNews.com. She is studying journalism and editing at Brigham Young University. EMAIL: amoore@deseretdigital.com