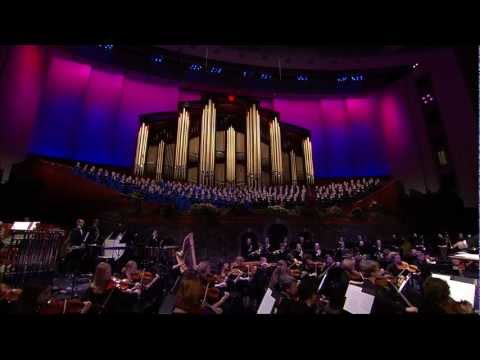 View 7 Items

When the Mormon Tabernacle Choir announced its upcoming Easter concert, the reaction that occurred wasn't expected. Fans jumped at the opportunity and tickets were gone in just 7-and-a-half minutes, leaving many people disappointed.
Those left without tickets shared their suggestions and feelings throughout the Internet, including on the Mormon Tabernacle Choir Facebook page.
"Please, please move this concert to the Conference Center and/or broadcast it. I was so looking forward to attending, but couldn't get tickets," Kelly Anderson wrote.
"Please, please broadcast this for those of us who don't live in Utah. I live in Chicago and would LOVE to see this amazing event," Rachael White Walker also commented.
Although the choir staff anticipated excitement over the announcement, they didn't expect passionate reactions from fans.
"We knew that having the choir and orchestra do a full production of 'Messiah' was going to be very, very well received in the community," said Scott Barrick, general manager of the Mormon Tabernacle Choir. "I don't think any of us knew that these tickets were going in 7-and-a-half minutes."
After listening and brainstorming, the choir staff went to action to bring their concert to the many people who showed interest.
A news advisory from the Mormon Tabernacle Choir shared the other options that will be offered for people who would otherwise be unable to attend.
In addition to the Easter concerts, "Messiah" will be simulcast to the Conference Center Little Theater on the days of the concerts, April 18 and 19. Ticket requests will begin Tuesday, March 18, at 6 p.m. online at lds.org/events.
The concerts will also be simulcast to the Legacy Theater in the Joseph Smith Memorial Building. Tickets for this venue are available through a random ticket selection. Additional details are online at mormontabernaclechoir.org/messiah.
The Mormon Tabernacle Choir website additionally says there will be standby tickets available. People are also invited to the Easter concert dress rehearsal on Thursday, April 17 at 7 p.m. Seats are available on a first-come, first-serve basis, and patrons may come and go as they choose.
The most accessible option for interested viewers will be a live-stream of the Friday concert at 7:30 p.m. on the Mormon Tabernacle Choir's website and available on-demand at mormontabernaclechoir.org/messiah.
The concerts will also be posted online to YouTube after the Friday concert and available through the Easter weekend.
The choir and orchestra are now excited to share their "Easter gift to the entire world."
"We just feel enormously blessed to be able to have the opportunity to share this magnificent music with our community and really, by the virtue of this live stream, with the world," Barrick said. "We're also looking forward to significant opportunities next year to be able to have this recording the hands of so many families and not just here in the USA but worldwide."
Alison Moore is a writer for the Faith and Family sections at DeseretNews.com. She is studying journalism and editing at Brigham Young University. EMAIL: amoore@deseretdigital.com