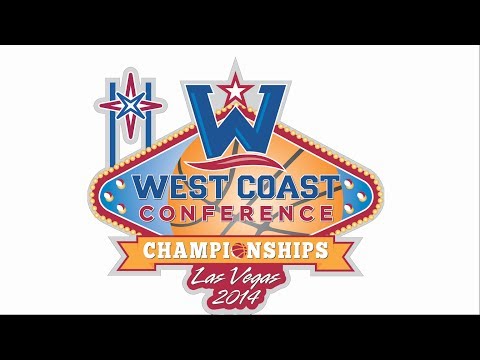 View 28 Items

Our doctors right now are calling it an injured knee. He'll have an MRI (Wednesday) to see the extent of the injury. He was in a lot of pain and wasn't able to return. We'll have to check it out.

—BYU coach Dave Rose, on Kyle Collinsworth
LAS VEGAS — It was a scene that BYU was, unfortunately, all too familiar with — Kyle Collinsworth on the floor, writhing in pain, holding his right knee.
It happened at St. Mary's on Feb. 15, and it happened again in the Cougars' 75-64 loss to Gonzaga Tuesday in the West Coast Conference tournament championship game.
With 13:42 remaining in the second half, Collinsworth landed awkwardly on his right knee while playing defense. Collinsworth injured the same knee at St. Mary's, but returned to that game.
Tuesday, Collinsworth was taken to the locker room, and returned to the bench with a large ice pack on his knee.
"Our doctors right now are calling it an injured knee," said coach Dave Rose. "He'll have an MRI (Wednesday) to see the extent of the injury. He was in a lot of pain and wasn't able to return. We'll have to check it out."
What happens to BYU if it has to play without Collinsworth in the postseason?
"You saw the resilience of our team without Kyle," Rose said. "Our guys fought really hard. We weren't as efficient as we've been, but our guys were battling."
ALL-WCC TOURNAMENT TEAM: Two BYU players were named to the All-WCC tournament team — Collinsworth and Tyler Haws.
Other members of the team were San Francisco's Cole Dickerson, and Gonzaga's David Stockton and Sam Dower. Dower was voted the WCC tournament Most Outstanding Player.
HAWS HONORED: The United States Basketball Writers Association named Haws to its All-District VIII team on Tuesday.
It marks the second year in a row Haws has been named to the all-district team.
Haws averages 23.4 points per game and led the West Coast Conference in scoring for the second straight season. Haws is currently sixth in the nation in scoring and has moved into the top five in career scoring at BYU with 1,901 points. Haws also earned WCC Player of the Year and was named to the All-WCC Team for the second straight season.
NOTES: BYU is now 3-7 all-time against Gonzaga. … Frank Bartley IV made his first 3-pointer since Dec. 21 at Oregon. … Nate Austin was attended to by medical personnel early in the second half after getting hit in the nose. Austin went to the locker room with a bloody nose and later returned to the game. … Haws was 11 of 11 from the free-throw line and has made 25 in a row.