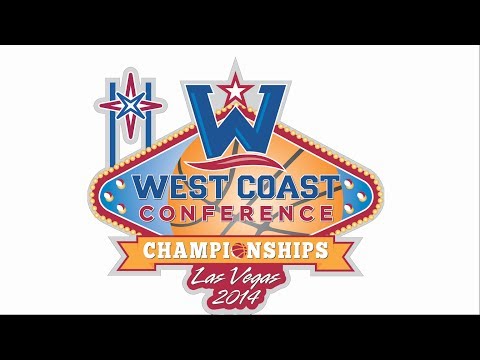 View 30 Items




They were really good, especially in the first 10 minutes of the game. They put us in a hole and we battled. We battled the whole game but we couldn't get over the hump.

—BYU coach Dave Rose on Gonzaga
LAS VEGAS — During BYU's recent six-game winning streak, the team enjoyed plenty of fast starts.
But Tuesday night in the West Coast Conference tournament championship game, the Cougars were slow coming out of the gate and couldn't recover.
Top seed Gonzaga lit up Orleans Arena with red-hot shooting, built a big first-half lead, and held on to defeat No. 2 seed BYU, 75-64.
"They were really good, especially in the first 10 minutes of the game," coach Dave Rose said of the Bulldogs. "They put us in a hole and we battled. We battled the whole game but we couldn't get over the hump."
The 'Zags (28-6) earned the WCC's automatic berth to the NCAA tournament, while the Cougars (23-11) remain on the bubble and will learn their postseason fate on Selection Sunday.
"I feel like we've done enough to get in," said guard Tyler Haws.
One night after a draining, emotional overtime victory over San Francisco in the WCC semifinals, the Cougars fell behind by as many as 21 points in the first half.
"I was proud of the way we competed in the second half," Haws said. "We may have gotten winded, but I felt like our legs were still there. We battled all the way 'til the end."
At halftime, Gonzaga was shooting 61 percent, compared to 33 percent for BYU.
The Cougars cut the deficit to single digits late in the second half, but in the end, Gonzaga cut down the nets and took home yet another WCC tournament title.
BYU, which saw its six-game winning streak snapped, still hasn't won a conference tournament championship since 2001.
Perhaps the biggest concern for the Cougars, though, was the health of guard Kyle Collinsworth, who suffered a knee injury in the second half. He will undergo an MRI Wednesday, Rose said.
Haws scored a team-high 24 points, including 11 of 11 from the free-throw line. Collinsworth finished with 13 points and six rebounds in 24 minutes of play. Eric Mika had eight points and 10 rebounds, while Matt Carlino had eight points on 3-of-12 shooting from the field, and 0-of-5 shooting from 3-point territory.
Gonzaga's Sam Dower hit 10 of 16 shots from the floor and scored 20 points and grabbed 13 rebounds en route to WCC tournament Most Outstanding Player honors.
Perhaps even more valuable for the Zags was point guard David Stockton, who dished out seven assists and had five rebounds. He also recorded an impressive block on an Anson Winder shot attempt near the basket in the first half.
"He was really good tonight. His penetration is hard to deal with," Rose said of Stockton. "He's really crafty and really fast. Right now, he's playing with a lot of confidence. He was a huge factor in how they were able to get open shots all night long."
BYU trailed 55-35 with 13:42 left in the game when Collinsworth injured his knee.
After that, the Cougars went on a 10-0 run to pull within 10 points, 55-45.
"We found our second wind," Mika said.
Haws said his team rallied after Collinsworth's injury.
"That was tough to see Kyle go down. But our guys stayed in it," Haws said. "We pulled everyone together and said, 'Let's do it for him.' We tried to claw back into it and got it down to double digits. You've got to give Gonzaga a lot of credit. They made a lot of plays they needed to to win the game."
Gonzaga's Kyle Dranginis drained a 3-pointer, and after a Mika dunk on an alley-oop, Gary Bell Jr. sank another 3-pointer to push the 'Zags' lead to 61-47.
BYU whittled the deficit to eight at the three-minute mark after a Frank Bartley IV 3-pointer and two free throws by Haws, but that's as close as the Cougars got.
"The energy of the guys and the effort in trying to overcome that deficit was there," Rose said. "They've been resilient all year long."