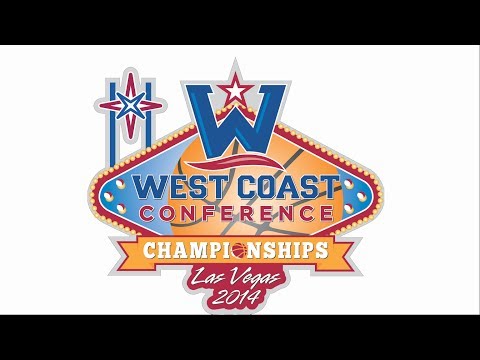 View 32 Items



LAS VEGAS — BYU junior Tyler Haws became BYU's fifth all-time leading scorer less than 13 minutes into the first half of the Cougars' WCC tournament semifinal game against San Francisco Monday in the Orleans Arena.
At tipoff, Haws needed just nine points to surpass Russell Larson for the No. 5 spot. Larson scored 1,885 points in a career that spanned from 1991-95 under coach Roger Reid.
The WCC's leading scorer finished with 24 points in BYU's win over San Francisco. He made only 5 of 19 field goals but was a perfect 14 of 14 from the line.
Haws displaced Larson with 7:24 to play in the first half when he caught San Francisco's Mark Tollefsen up in the air and leaned in to draw the foul. Haws made both free throws for his ninth and 10th points at that juncture of the game.
STOCK STOCKTON: Gonzaga's spirited guard David Stockton made a case for MVP honors of the WCC tournament Monday night by scoring a game-high 21 points for the Zags in a convincing 70-54 win over St. Mary's at Orleans Arena.
In Saturday's quarterfinal win over Santa Clara, Stockton's last-second driving bucket was the difference. The win by Gonzaga Monday pushed the Washington state school into the WCC finals for the 16th straight time, an amazing string unbroken since 1998.
THE SITE: For the first time ever, Utah, Utah State, BYU and Utah Valley — four university teams from the Beehive State — will overlap play in the same town within a week. Las Vegas is home to the WCC, MWC, WAC and Pac-12 tournaments at the Thomas & Mack Center, Orleans Arena and MGM Grand Garden Arena.
This city appears to be a fan favorite, making it an easy choice for those conferences.
According to a list of the world's 50 most-visited tourist attractions found in Love Home Swap, an online home and rental swap service, the Las Vegas Strip is the most-visited tourist attraction in the world, beating New York's Times Square and Paris' Eiffel Tower.
BYU MARKS: In the Cougars' quarterfinal win over LMU Saturday, Anson Winder set a school record for a tournament game with six steals. Kyle Collinsworth's 16 rebounds became the best tournament carom mark in school history.
AYTES MEMORIES: Reporters who cover UNLV said BYU will greatly benefit next season by getting Rebel transfer Jamal Aytes, a 6-6, 230-pound forward who may have stayed in town if Rebel coach Dave Rice had played him last November. One scribe described Aytes as having a Karl Malone-type body. According to the reporter, Aytes outplayed national recruits Stephen Zimmerman (a 6-foot-11 center from local Bishop Gorman) and Goodluck Okonoboh (who is 6-9) in a tournament in Las Vegas last year, scoring 37 points and grabbing 16 rebounds.
Dick Harmon, Deseret News sports columnist, can be found on Twitter as Harmonwrites and can be contacted at [email protected].