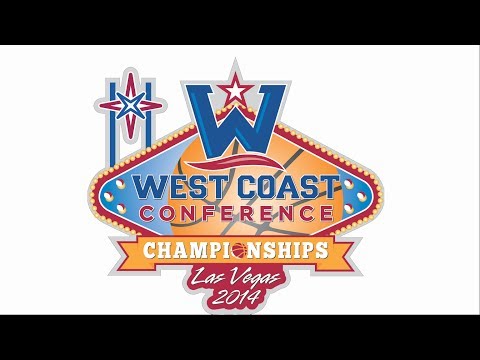 View 32 Items



We got stuck on 64 for quite a while. We got some pretty good looks, but give credit to San Francisco. They guarded us and contested shots and made big plays … It was one of those grind-it-out games.

—BYU coach Dave Rose
LAS VEGAS — BYU guard Kyle Collinsworth stood at the free throw line in overtime, feeling the weight of the moment on his shoulders.
The Cougars led San Francisco, 74-73, with 24.8 seconds remaining in the West Coast Conference tournament semifinals. Free throw shooting hasn't exactly been Collinsworth's strong suit this season. Still, he was confident. He thought about his teammates.
"I knew we had been battling all night," Collinsworth said. "I knew I had to make them. I knew I was going to make them."
Collinsworth did make them — as a team BYU drilled 24 of 28 from the free throw line — and in the end, after a missed 3-point attempt by Avry Holmes and a missed tip-in by Tim Derkson, the Cougars beat the Dons, 79-77, and advanced to the WCC championship game for the first time in three seasons as members of the league.
"Probably fitting way for the way that game ended, with a shot in the air that could have won it," said coach Dave Rose. "We were fortunate that (USF's shots) missed and we got the big win."
When the final buzzer sounded, Collinsworth felt "just relief. I was exhausted. It feels good when you and your teammates battle like that. It feels good to win as a team."
And with that, No. 2 seed Cougars punched their ticket to the WCC title tilt against top seed Gonzaga.
"I expect a really hard-fought game," Rose said. "We look forward to it. This is where we wanted to be. It's nice to make it to the finals of the West Coast Conference tournament. It's our goal every year to win it in the regular season. That didn't work. Now we have another chance to get one in the conference tournament. We look forward to the matchup."
BYU swept the season series with USF and improved to 23-10 on the season. The Dons fell to 21-11.
BYU and Gonzaga meet Tuesday (7 p.m. MDT, ESPN) for the WCC tournament title.
As advertised, the BYU-USF game was a physical, emotional battle featuring big momentum swings for both teams.
BYU failed to score in the final six minutes of regulation, and USF couldn't score after the last three minutes. As a result, the two teams went into overtime tied at 64.
The Cougars started OT the way they started the game — with a quick spurt to jump ahead. Collinsworth and Tyler Haws scored eight points to put BYU up, 72-66.
The two teams battled back and forth the rest of the way, including a big jumper by Matt Carlino, and plenty of free throws.
BYU hit nine of 11 free throws in OT.
Haws scored a game-high 24 points, including 14 of 14 from the free-throw line and just 5 of 19 from the field. Despite Haws' struggles from the field, other Cougars came up big.
Collinsworth (18), Anson Winder (15), Carlino (11) and Eric Mika (11) scored in double figures. Collinsworth had 12 rebounds and Mika pulled down 10 rebounds.
USF's Cole Dickerson had a team-high 20 points to go along with 10 rebounds.
"It was a war," Dickerson said. "That's all it was."
With the score tied 64-64 after a 3-pointer by USF's Mark Tollefson, the Cougars had back-to-back turnovers. Carlino stepped out of bounds on the baseline, then Collinsworth was whistled for an offensive foul. Then, with a little more than one minute remaining, Haws missed a jumper coming off a screen.
Meanwhile, BYU's defense held USF scoreless during that stretch. After a miss by the Dons, and a timeout, the Cougars had the ball with 36.9 seconds remaining. Collinsworth tried to get a shot off with three seconds left, but it was blocked.
Amazingly, BYU failed to score over the final six minutes of regulation.
"We got stuck on 64 for quite a while. We got some pretty good looks, but give credit to San Francisco," Rose said. "They guarded us and contested shots and made big plays … It was one of those grind-it-out games."
Carlino, who typically plays well against San Francisco (his career high came against the Dons a couple of years ago), played just eight minutes in the first half and went scoreless.
But in the second half, he provided a big boost for BYU, hitting a 3-pointer and a couple of and-ones to power the Cougars to a 56-51 lead.
BYU got off to a fast start, capturing a quick 8-0 lead. It took San Francisco 4 1/2 minutes to score its first basket.
Mika made his first start since Feb. 15 at St. Mary's. He had come off the bench in five straight games as a way to avoid early foul trouble.
Mika made an immediate impact as a starter, scoring eight of BYU's first 18 points in the opening seven minutes.
"Eric was terrific tonight," Rose said, explaining the Mika had become too passive coming off the bench of late.
Mika and the Cougars were aggressive early, taking the ball to the hoop and scoring layups. BYU jumped out to a 22-12 advantage.
With eight minutes left in the first half, Winder buried a 3-pointer, giving the Cougars a 29-20 advantage, and ending BYU's streak of 13 straight misses from 3-point territory, dating back to last Saturday, when the Cougars went 0 for 12 from behind the arc in their quarterfinal win over Loyola Marymount.
From there, San Francisco seized the momentum and, eventually, a 37-35 lead at halftime.
"I thought we gave a winning effort. Sometimes you come up a little bit short," said USF coach Rex Walters. "Our hat's off to BYU. We threw a lot at them, and they responded and made big free throws down the stretch."
On Saturday, Walters said he felt his team was the best in this tournament.
Now?
"I would say we are the best team in this tournament," Walters said. "The best team may not have won tonight. Our hat's off to BYU ... There may be a lot of Mormons mad at me, but I don't give a rat's you-know-what what the state of Utah thinks of me. I'm proud of our guys. They won the game tonight. They deserved it. They played better tonight. But I wouldn't trade one of my guys for any player in this tournament. Not one."
Early Tuesday morning Walters apologized for his comments through his Twitter account.
Did not mean to offend any Mormons/BYU fans. I apologize if I did. I wasn't taking a shot at anyone. BYU won & deserved the W.

— Rex Walters (@USFBBallCoach) March 11, 2014
For BYU, a huge challenge lies ahead with a showdown against Gonzaga. An automatic berth to the NCAA tournament is on the line.
"We haven't there before, especially in this league," Winder said. "It's an exciting feeling right now. We know we're not done yet. Our backs are against the wall and we know we have to win out to keep playing."