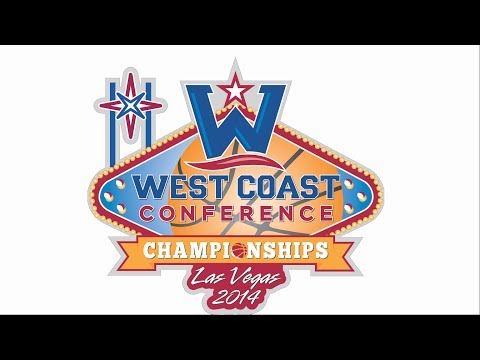 View 28 Items


That's the great thing about our team. When Jen and Lexi get in foul trouble, everyone can step up. The reason why we won was because we were able to share the ball and everyone contributed.

—BYU guard Kim Beeston
LAS VEGAS — Midway through the first half Monday against Pacific, BYU stars Jennifer Hamson and Lexi Eaton found themselves in a place they certainly didn't want to be.
The pair of All-West Coast Conference first-team selections were stuck on the bench with three fouls in the WCC tournament semifinals.
Coach Jeff Judkins had taken a gamble, keeping Hamson and Eaton in the game when they each picked up two early fouls.
That strategy "backfired today," Judkins said.
Fortunately for the Cougars, they owned a double-digit lead over the Tigers, thanks in large part to the play of less-heralded players like guards Kim Beeston, Kylie Maeda and Stephanie Rovetti.
For the first time this season, the No. 2 seed Cougars had five players score in double figures in a 77-64 victory over No. 3 seed Pacific.
"That's the great thing about our team. When Jen and Lexi get in foul trouble, everyone can step up," said Beeston, who hit four 3s and finished with 12 points in 40 minutes of play. "The reason why we won was because we were able to share the ball and everyone contributed."
Beeston, Maeda and Rovetti combined to knock down 8 of BYU's 11 3-pointers on the day.
With the win, BYU (26-5) advances to the WCC semifinals Tuesday (2 p.m. MDT, ESPN2) against top-seeded Gonzaga (28-4), which is ranked No. 21 in the nation.
On the line is an automatic bid to the NCAA tournament.
"It's going to be a dogfight," Judkins said. "(Gonzaga coach Kelly Graves) knows what I do. We know what he does. It's going to come down to who wants it the most and who's willing to not give second and third opportunities and who's going to execute down the stretch."
From the outset Monday, it was clear that Pacific's game plan against BYU was to pack the paint and take away the Cougars' inside attack.
"By doing that, that leaves others open," Judkins said. "It's something we talk about and they take the challenge to take what the defense gives you."
Maeda, in particular, took advantage of that, drilling three 3-pointers in the first half that helped give BYU a big first-half lead. She finished with 12 points, and Rovetti chipped in 10.
"Kylie stepped up and hit (shots)," Judkins said. "The other night, she couldn't hit a shot. Tonight, she hit them. That's the thing I love about her. She doesn't let things bother her. She's done that the whole year."
In a game that saw officials call 22 fouls in the first half, BYU raced to a 26-10 lead. However, around that time, the Cougars found themselves in serious foul trouble, as both Hamson, the WCC Player of the Year and Defensive Player of the Year, and Eaton each had three personal fouls. They sat for most of the final 10 minutes of the half.
Meanwhile, with Hamson and Eaton on the bench, Pacific cut into a deficit that had been as big as 18. An 8-1 Tiger run made it 35-24 for BYU at halftime.
The Cougars shot nearly 57 percent in the first half, compared to 29 percent for Pacific.
In the second half, Hamson and Eaton avoided fouls. Eaton drilled some timely 3-pointers and finished with 17 points. Hamson, who fouled out with three minutes remaining, ended up with 11 points and eight rebounds.
Pacific's KiKi Moore poured in a game-high 26 points and gave BYU fits, especially in the second half.
The Tigers (18-12) cut the deficit to six before BYU took control again, as the Cougars went on an 11-0 run over the next four minutes to pull away.
"The reason why we got down a little bit was because we were turning over the ball," Beeston said. "Before the game we talked about doing the things we have control over — playing defense, rebounding, taking care of the ball. We went away from that and got ourselves in a little bit of a slump. We just regrouped and focused on those things and extended that lead a little bit more."
BYU and Gonzaga split their regular-season series. The Cougars lost on the road early in the WCC season, and won at home last month.
Certainly, BYU needs Hamson on the floor early and often against the 'Zags.
"The first time we played them, Jen got in foul trouble," Judkins said. "The second time, Jen got to play a lot longer. That's a real key."