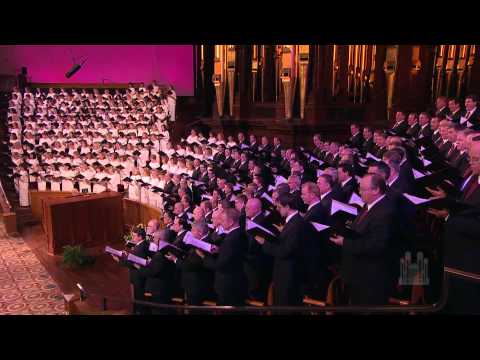 View 7 Items

The upcoming Easter concert of the Mormon Tabernacle Choir and Orchestra will perhaps be the first of its kind.
This April, the Mormon Tabernacle Choir and Orchestra will perform an Easter concert on Temple Square, the first Easter concert with the full choir and orchestra in 10 years, according to their website. Together they will perform Handel's "Messiah," conducted by Mack Wilberg at the Tabernacle. The event will be perhaps the first time the choir has publicly performed Handel's piece in its entirety.
The concert will be held April 18-19, coinciding with Good Friday, at 7:30 p.m.
Handel's "Messiah," which focuses on the life and mission of Jesus Christ, is often associated with Christmas, but according to Smithsonian.com, it was originally an Easter offering.
The themes of the song are not only appropriate for the Easter concert, but Handel's intent for the song is appropriate as well. In an article from the December 2010 Ensign, Elder Spencer J. Condie quoted Handel as saying, "I should be sorry if I only entertained them. I wish to make them better" after the first London performance of "Messiah."
Fans of the Tabernacle Choir expressed enthusiasm for the announcement made on the Mormon Tabernacle Choir Facebook page.
"No one can do the Messiah like the Tabernacle Choir!" Patricia Reynolds said.
Many others shared their hope the concert would be broadcast for those who are unable to attend.
"This will be a great missionary tool if they broadcast it!" Helen Forste Johnson commented.
Ticket registration begins March 11, 2014. To register, visit lds.org/events or call 801-570-0080.
Alison Moore is a writer for the Faith and Family sections at DeseretNews.com. She is studying journalism and editing at Brigham Young University. EMAIL: [email protected]