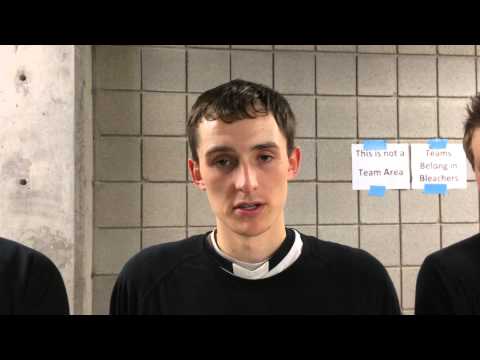 View 3 Items


It means a great deal to our seniors and to our program. We have a lot of young kids coming up. I'm really proud of them and what they've accomplished.

—Lee Gines
RICHFIELD – Tabiona principal Robert Park wasn't sure how to help the young men on Tabiona's basketball team navigate the mid-season loss of a beloved head coach accused of inappropriate behavior with students.
But he knew someone who could.
"We were in trouble, and he was there," said Park, who asked retired coach and teacher Lee Gines to take over the program, when popular head coach Shay Price was accused of "improper or unlawful physical contact with students," according to a termination letter from the school district dated Dec. 17.
Gines, who retired four years ago after 30 years of teaching and coaching basketball, didn't hesitate despite the controversy and questions swirling around the accusations, which are still being investigated by the Duchesne County Sherriff's Office. No criminal charges have been filed in the case.
"I said, 'I need your help,' and he came," said an emotional Park after the Tigers bounced back from a first-round loss in the 1A state tournament to earn sixth-place with a 52-43 win over Wayne on Saturday. "I just went straight to him, and said, 'We need something to tie us together and calm this storm,' and he said OK."
Gines said his family wasn't just supportive, they encouraged him to step in and help the team, which at the time was ranked No. 1 in the state.
"To lose their coach was tough on them because they loved him," said Gines, who owns a business with his sons driving trucks for oil companies. "We all, the community loved him. It was tough on them, but the boys have fought through it." Sixth place is not what the team hoped for when they traveled to Richfield earlier this week, but it's the first time the team has placed since 2009, and the first time they've earned 20 wins in a season since 2007.
"It means a great deal to our seniors and to our program," he said. "We have a lot of young kids coming up. I'm really proud of them and what they've accomplished."
The Tigers were led by senior Demont Nay, who scored 15 points and hit three 3-pointers to finish tied for sixth on the all-time list.
Nay shrugged off the accomplishment but said he was grateful to Gines and proud of how his teammates rallied together through a tough emotional transition.
"It was pretty bad, but as seniors…we stepped up a lot and tried to keep the team together," Nay said. "Once Coach came back, he already knew everything. …It was just normal. Coach was the one who coached Shay Price when he was younger, so we even had the same plays." His cousin and fellow senior Jarret "Buster" Lefler said having Gines step in allowed the boys to focus on basketball.
"It was nice getting a coach back who's been here before," Lefler said. "He coached my dad, he coached our old coach, and he knew the system pretty well."
Gines, who guided previous boys teams to two state titles, said he entered the storm and simply told the boys to focus on being good athletes and good students.
Junior Bailey Hogan, who scored 12 points, is certain Gines will return to lead the team next season.
"It was a little confusing at first because we didn't know what was really going on," he said. "But then it got sorted out and within a few days, we got back together as a team and just united. …We were just lucky we had Coach to step up because he's a great coach and he led us up here."
The Tigers had to battle for their sixth-place finish as the Wayne Badgers wanted one last win just as much. The Badgers were led by Brock Taylor, who scored 14 points in the loss that meant eighth place for the Badgers.
Gines was hoarse from four straight days of coaching but said he couldn't be prouder of the players who gave the school and the community a reason to be proud.
Comment on this story
"The boys accepted me," he said. "I told them, 'I'm coming into help, and we can't control what goes on outside the gym. All we can control is what we do here in the gymnasium. This can be kind of a healing for our community and give the community something to look forward to – coming out and supporting our team.' Our fans are great; they follow us whereever we go."
He said he didn't regret retiring, but he did miss standing on the sideline.
"When I retired, that's what I missed the most," he said. "I missed coaching good kids and having contact with other coaches. I've enjoyed coming back, and I've enjoyed the season. Maybe I've grown more appreciative the second time around. I think I understand more and appreciate the opportunity to coach such good teams."
Twitter: adonsports EMAIL: adonaldson@deseretnews.com