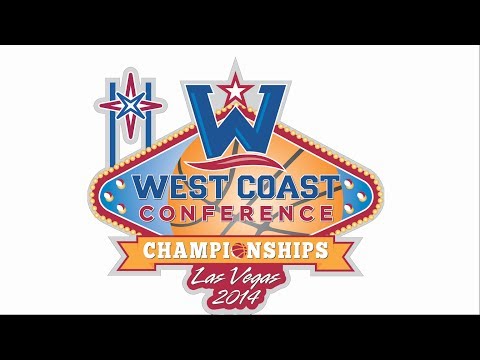 View 39 Items



We were consistently energized throughout the game. Our guys were really aggressive. That aggressive nature carried over to the entire game.

—BYU coach Dave Rose
LAS VEGAS — For the first time in nearly 18 years, BYU failed to hit a 3-pointer in a game, as the Cougars went 0 of 12 from behind the arc against Loyola Marymount.
Fortunately for the Cougars, they didn't need the long ball to eliminate LMU in the West Coast Conference tournament quarterfinals. They defeated the Lions Saturday afternoon at Orleans Arena, 85-74.
With the victory, No. 2 seed BYU (22-10) advances to the WCC semifinals against No. 3 seed San Francisco Monday night.
Kyle Collinsworth recorded a double-double with career highs in points (23) and rebounds (16) while guard Anson Winder had a career-high six steals and added 16 points. Winder also sank all eight of his free-throw attempts.
Aggressive play by both Collinsworth and Winder, and a general sense of urgency by the Cougars, helped subdue 10th-seeded, upset-minded LMU (13-19).
"We were consistently energized throughout the game," said coach Dave Rose. "Our guys were really aggressive. That aggressive nature carried over to the entire game."
Collinsworth got BYU off to a strong start with back-to-back putbacks in the paint in the game's opening moments.
"Right out of the gates, he was aggressive," said guard Tyler Haws, who finished with 22 points. "It seemed like he crashed the boards right away on the offensive end and got a few easy buckets. Then he knocked down shots. We fed off his energy the entire game."
Meanwhile, the Cougars clanged 3-point attempts early and often. BYU went 0 of 6 from distance in the first half, and 0 of 6 in the second half. For the game, Haws was 0 of 5, and Matt Carlino was 0 of 4.
BYU's 0-of-12 performance from 3-point territory snapped a streak of 577 consecutive contests with at least one 3. The last time the Cougars didn't score a 3-pointer in a game was Nov. 22, 1996, against Cal State Fullerton.
Perhaps the Cougars were due to end that lengthy streak. Three times this season, BYU hit just one 3-pointer — at home against Colorado Mesa, at Pepperdine, and at St. Mary's. The Cougars were 2-1 in those games.
BYU was able to offset its poor outside shooting Saturday in several ways.
"We were able to get out in transition a little bit and get some easy buckets," Haws said. "I was really proud of the way we battled on the offensive glass. We rebounded really well and got second-chance points. I think that helped make up for not making any 3s."
BYU had 23 second-chance points and pulled down 19 offensive rebounds.
Rose praised the play of Winder, who has started the last four games.
"Anson's defensive presence has really helped us in specific areas," Rose said. "That was the reason for us to make that change (in the starting lineup). He's been so good offensively, too. Anson's playing his best basketball for us right now, at a good time. He's had a positive effect on our team."
"Six steals is awesome," Haws said of Winder's performance. "We definitely fed off that energy. A lot of his steals and his active hands led to good stuff in transition on the offensive end."
The Cougars raced out to a 26-10 lead after a Winder steal and layup. BYU extended that advantage to 18 points — 39-21 — late in the first half before the Lions fought back to within seven at halftime.
LMU closed out the half with a 15-4 run, including the final seven points. Lion forward Nick Stover's three-point play just before the first-half buzzer made the score 43-36 at intermission.
But LMU couldn't maintain that momentum in the second half, as the Cougars quickly pushed their lead back to 12.
"We just didn't get it done against them today," said LMU coach Max Good. "They're just good. I don't know what else to say."
LMU stayed within 10-12 points for much of the remainder of the game.
"They never quit," Rose said of the Lions.
Senior guard Anthony Ireland, who finished his career Saturday, scored a team-high 19 points on 4-of-13 shooting. Stover (12), Gabe Levin (18) and Evan Payne (15) also scored in double figures for LMU.
"For the majority of the game, it was their transition (that made the difference)," Ireland said. "We didn't hang our heads. We continued to battle."