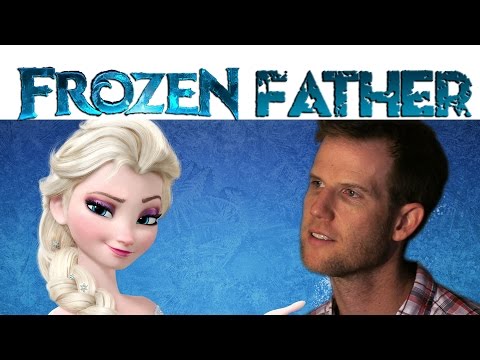 View 4 Items

There is no shortage of "Let It Go" covers on YouTube. In fact, a YouTube search for the song delivers more than 3 million results. But one dad, whose wife and children adore the movie, is sharing a different take on the popular tune.
In his "A Frozen Father 'Let it Go' parody," this man laments the thousands of times he has heard his family sing the catchy song.
"It all began a few months ago, just a movie, so it seemed," the lyrics say. "My wife and kids now sing this song mornings, nights and in between."
The parody was written by Scott S. Kramer, Joshua Elson, Tovah Kramer and Molly Elson, with Joshua Elson performing in the video.
Although many of the lyrics express annoyance — "Let it go. Let it go. Can't hear it one more time" — the group explained in the video description that they really do enjoy Disney's latest production.
"Made with 100 percent love for everyone involved in making such a great animated film! We're actually big fans!"
Email: [email protected]