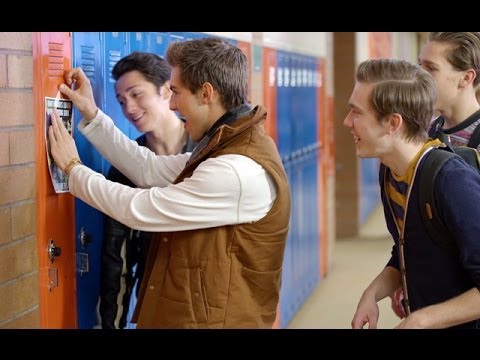 View 8 Items


The latest Mormon Messages video highlights the dangers of bullying, particularly in the digital age.
In this 10-minute clip, President Dieter F. Uchtdorf's message from the April 2012 general conference titled "The Merciful Obtain Mercy" is interspersed throughout a high school bullying scenario.
"I imagine that every person on earth has been affected in some way by the destructive spirit of contention, resentment and revenge," President Uchtdorf says at the beginning of the video. "Perhaps there are even times when we recognize this spirit in ourselves."
The video revolves around a young man who participates in a joke with his friends that he later realizes has serious consequences.
President Uchtdorf shares this memorable counsel early in the film:
"This topic of judging others could actually be taught in a two-word sermon. When it comes to hating, gossiping, ignoring, ridiculing, holding grudges, or wanting to cause harm, please apply the following: Stop it!"
Although the video is longer than most Mormon Messages, the content has struck a chord with viewers. The video was posted online on Friday and, as of Monday afternoon, already has more than 150,000 views on YouTube.
Many commentors expressed their appreciation for the much-needed reminder.
Sydnee Patton wrote, "This is powerful. And extremely relevant, thank you."
4
comments on this story
One commentor with the YouTube username Dougs1001 said, "Great work to all who participated in this powerful video message. Thanks to the LDS Church for doing something about it. We all need to be more aware of how we treat others (to their face and behind their back). Everyone has opportunity to make a positive difference in someone else's life." Another commenter, 13Thison13, wrote, "I'm not Mormon, but I found the message beautiful and universal."
The Mormon Channel also released a video on Monday featuring the effects of bullying through an animated story.
Email: spetersen@deseretnews.com