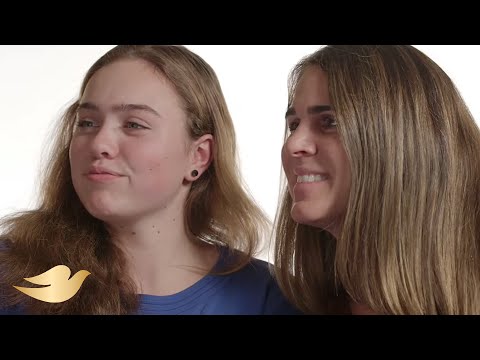 View 4 Items

The selfie, one of contemporary culture's more narcissistic trends, is getting a reputation makeover by being used for good.
This week, the "Today" show is focusing on a special series titled "Love Your Selfie" that looks at society's obsession with body image.
The weeklong series kicked off with "No Makeup Monday." The show's anchors hosted a segment sans makeup, and musician Jordin Sparks posted an essay on her experience participating in a no-makeup week.
Visit NBCNews.com for breaking news, world news, and news about the economy
"As women, I know it gets tough when you become used to a certain look or routine," Sparks wrote in an essay posted on the "Today" show website. "But we should realize that we should feel comfortable and confident in who we are with or without. When I see other women without makeup, my first thought usually is, 'You go girl!'"
"Today" and Sparks encouraged viewers to post their own no-makeup selfies.
"Good morning! Be fearless! Show me your makeup free selfies! Tag #loveyourselfie & I'll retweet!" Sparks wrote.
@TODAYshow Me at 25, no makeup, and Dixie at 6 months (she's not wearing makeup either!) #LoveYourSelfie pic.twitter.com/6k6lACIIgA

— Emily Camarillo (@emilydeann88) February 22, 2014
@JordinSparks I think this is a great trend!! We are all beautiful in our ways #makeupfree #nofilter #LoveYourSelfie pic.twitter.com/qv5Hx3kq23

— Nathasha Cresap (@LadyBlagga) February 24, 2014
The series comes after the release of Dove's short film "Selfie," which explores the intersection between beauty and social media.
Academy Award-winning documentary filmmaker Cynthia Wade directed the short film, which debuted in Park City, Utah, during the Sundance Film Festival. It explores an experiment with teenage girls and their mothers that encourages women to be confident and honest in their beauty, even their insecurities.
"The way women are defining beauty today is changing dramatically, and social media has much to do with the change," Wade says in a Mashable article. "Now, we have the ability to photograph the beauty we see in our friends and ourselves. When we share these diverse images on our social networks, we are taking personal ownership and truly redefining beauty."
And although selfies are inherently rooted in self-promotion, BYU students have found a way to take the selfish out of selfie.
Selfie Police is the result of a 24-hour creativity competition. The organization is based on the idea of "fining" selfie offenders. In reality, the fine is a voluntary donation to the charity Vittana: $1 for every selfie. The organization even encourages others to join the police to encourage other people to pay their selfie dues.
"When we first came up with the idea, we were trying to think of how to engage our generation in giving," co-creator Chas Barton told KSL. "It's tricky because we're such a selfish generation, so the question we asked was not how do we make our generation charitable, but how do we turn selfishness into charity. That's where Selfie Police was born."
The Selfie Police received about 100 donations in its first two days of operation, raising more than $1,000, according to KSL.
Alison Moore is a writer for the Faith and Family sections at DeseretNews.com. She is studying journalism and editing at Brigham Young University. EMAIL: amoore@deseretdigital.com