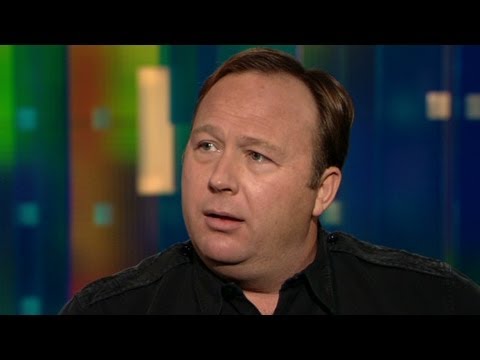 View 3 Items


There are folkways peculiar to America that Mr. Morgan is just learning, including the fact that if you want to stick out, you first have to work on fitting in.

—New York Times' David Carr
"Piers Morgan Live," the show that replaced "Larry King Live", was terminated last week by CNN President Jeffry Zucker, as reported by the New York Times' David Carr.
"There have been times when the CNN host Piers Morgan didn't seem to like America very much — and American audiences have been more than willing to return the favor," Carr writes.
Morgan said that he was "imprisoned by the news cycle" and that slow news days were the death of him. He also told Carr that it's obvious he didn't connect over time because he's a "British guy debating American cultural issues, including guns, which has been very polarizing, and there is no doubt that there are many in the audience who are tired of me banging on about it."
According to the New Republic's Laura Bennett, "Piers Morgan Live" couldn't last because of his "shameless" knack for "tabloid journalism."
What seemed to grab ratings at first eventually failed. His inclination for "cheap provocation" and "anti-gun evangelism" ultimately cost him the show, according to Bennett.
She goes on to say, "He doesn't belong in the 9 p.m. slot. But if CNN could find some way to capitalize on his shamelessness in a way that doesn't cheapen sensitive political and cultural issues along the way, it might have a hit on its hands at last."
Politico's Dylan Byers is asking, "Who will replace Piers Morgan at CNN?"
According to Byers, Zucker's decision to fire Morgan proves that success or failure of a show in the 9 p.m. time slot depends on the host and not the bookings.
18
comments on this story
Byers points out that CNN is lacking a clear favorite to take over the prime-time time slot and "Cable news channels are showing a growing preference for panel-hosted programming, so don't be surprised if the 9 p.m. hour is given over to a show with multiple hosts, a la Fox News's 'The Five' or MSNBC's 'The Cycle.' "
One thing is clear, however. If CNN wants ratings, it will have to hire someone who wants to be liked. As the New York Times' David Carr writes, "There are folkways peculiar to America that Mr. Morgan is just learning, including the fact that if you want to stick out, you first have to work on fitting in."
Erik Raymond is experienced in national and international politics. He relocated from the Middle East where he was working on his second novel. He produces content for DeseretNews.com. You can reach him at:
@RaymondErik