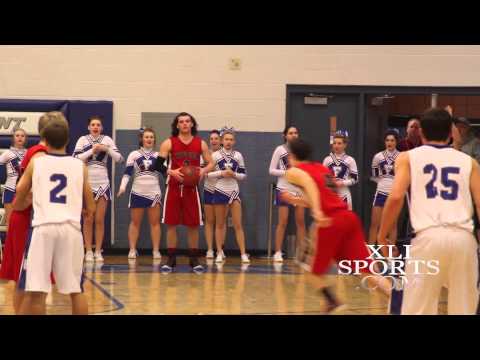 PLAIN CITY — It's been a frustrating season for Weber's boys basketball team this year, but Adam Olpin helped ease some it on Tuesday night.
Comment on this story
Tied with rival Fremont at 52-52 with 1.4 seconds remaining, the junior Olpin received the inbounds pass and promptly buried a three-quarter court desperation heave to lift Weber to the stunning 55-52 victory.
The improbable shot was Olpin's only 3-pointer of the game as he finished with five points. Teammate Grant Ellison led all scorers with 15 points.
Weber has already been eliminated from playoff contention with a 2-8 Region 1 record, but both of those victories have come against rival Fremont.