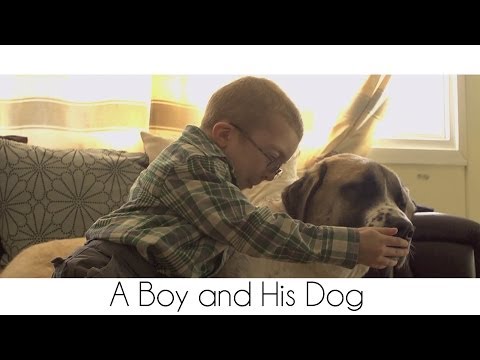 View 2 Items

Owen Howkins and Haatchi are best friends. Together, they do things many friends do together: go to the park, play video games and have serious conversations. But Owen and Haatchi are different from most. Haatchi is a three-legged dog, and Owen is a child with a rare medical condition.
Owen has Schwartz-Jampel syndrome. It's a condition that causes his muscles to constantly be tense. He is continually in pain and gets around with the help of a walker or wheelchair. Before Haatchi, Owen didn't have much confidence and feared attention.
Haatchi's life before Owen included abuse, abandonment, amputation and adoption. When Owen's family adopted Haatchi, the two were instant friends. The attention shifted from Owen's situation to the sweet bond between "a boy and his dog."
Together they've changed each other's lives, including winning the Crufts 2013 Friends for Life award at the international dog show.
2
comments on this story
"A Boy and His Dog," a video published Feb. 12 and created by University of Hertfordshire students, features the two friends.
"Well, that's without a doubt the best thing I've seen in I don't know how long. I um ... think I need a tissue now ... there seems to be something in my eye," Grant Kenney wrote on the YouTube page.
"What a fantastic little film. Owen and Haatchi are so sweet, brave and true friends in every sense of the word. A huge thank you from all their fans for everyone who worked on this film... AMAZING..... pass the tissues someone," Trudi Williams wrote on Haatchi's Facebook page.
Now THIS is a love story <3 http://t.co/tRN04tSyBF

— Pamela Porosky (@AshburyCottage) February 14, 2014
Alison Moore is a writer for the Faith and Family sections at DeseretNews.com. She is studying journalism and editing at Brigham Young University. EMAIL: amoore@deseretdigital.com