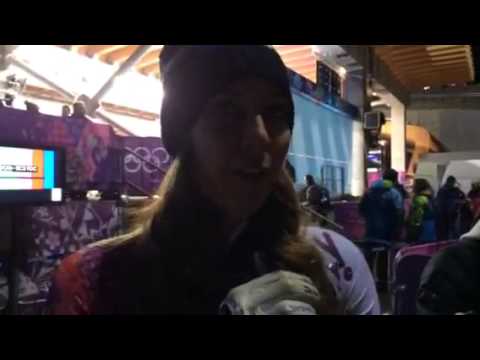 View 5 Items
Amy Donaldson, Deseret News

It's no secret that Utah is home to many Winter Olympic athletes. After all, it claims to have "the greatest snow on Earth," so it should produce, or at least host, the greatest winter athletes on Earth.
Utah would certainly be competitive in the Winter Olympics if it were its own country. But in these Olympics, if every athlete with a Utah tie competed for the "country" of Utah, Utah would have finished No. 10 overall in the medal count with 11. Those athletes accounted for five gold medals, four silver medals and two bronze medals.
One aspect of Utah that is so appealing to athletes is Westminster College. Westminster has a tuition-grant waiver for U.S. Ski and Snowboarder Association athletes, and according to Lee Benson, that translates into "Come to Westminster, dude, and we'll pay your tuition." Twenty-three students from Westminster represent the U.S. in the Olympics, including medal winners Devin Logan and Kaitlyn Farrington.
Salt Lake City is also home to the USS national headquarters. Although the U.S. speedskating team has faltered in these Olympics and failed to win a medal so far, the team is considered strong.
"To date, U.S. Speedskating (members have) won 85 Olympic Winter Games medals, making it the most successful sport in the United States," according to the organizations' website.
Of course, previously hosting the Olympics helped Utah immensely. To complement the state's ski and snowboard resorts, Utah received world-class courses for nearly every winter sport. Any athlete serious about training would want to be in or near Utah, observers indicate.
Utah by itself would be competitive on an international level. The athletes from Utah and the training facilities that attract many athletes has helped the United States to the most medals in the Olympics so far.
Medals won by athletes with Utah ties include:
Joss Christensen—gold
Kaitlyn Farrington—gold
Sage Kostenburg—gold
Ted Ligety—gold
Maddie Bowman—gold
Devin Logan—silver
Noelle Pikus-Pace—silver
J.R. Celski, Eddy Alvarez, Chris Creveling, Jordan Malone (5000m short track relay team) —silver
Torah Bright—silver (Australia)
Chris Fogt and Steve Holcomb (two-man bobsled)—bronze
Julia Mancuso—bronze
Follow Trent on Twitter @TheRealTrento.