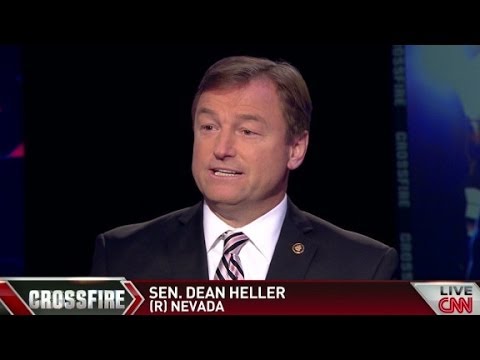 View 2 Items

I intend to object to any effort to raise the debt ceiling on a 50-vote threshold. I will insist instead on a 60-vote threshold, and if Republicans stand together we can demand meaningful spending restraint to help pull our nation back from the fiscal and economic cliff.

—Se. Ted Cruz R-TX
On Tuesday, the Republican-controlled House voted to raise the government's borrowing limit until March 2015 without any conditions, as reported by the New York Times.
"Simply by holding the vote, Speaker John A. Boehner of Ohio effectively ended a three-year Tea Party-inspired era of budget showdowns that had raised the threat of default and government shutdowns, rattled economic confidence and brought serious scrutiny from other nations questioning Washington's ability to govern," the Times reports. "In the process, though, Mr. Boehner also set off a series of reprisals from fellow Republican congressmen and outside groups that showcased the party's deep internal divisions."
According to the Wall Street Journal, Boehner's strategy for the 2014 midterm elections may be surfacing with the bill's passing.
Boehner broke with 199 other members of the Republican caucus in the House, but "by avoiding a cliff-hanging debt fight, Mr. Boehner's strategy may advance a central Republican political goal ahead of the midterm elections: to keep the public focused on the problems of the 2010 health-care law, which Republican candidates across the country are trying to pin on Democrats."
However, Sen. Ted Cruz is going to make "life a little more difficult" for his fellow Republicans, according to National Journal's Elahe Izadi.
Cruz plans to force the Senate to reach a 60-vote majority threshold to pass the clean debt-ceiling bill.
"I don't know if there are any Republicans who want to vote a clean debt limit," Republican Sen. John Thune was quoted as saying. "Until we receive it from the House and figure out what some of our members may or may not do, it's hard to sort of speculate about what those outcomes might be."
But not all agree with the Texas Republican.
According to The Blaze, Ted Cruz is not just angering Democrats with his threat to filibuster, but also fellow Republicans. There will be another "Cruz-led showdown" in the Senate and he's making it very apparent that he wasn't elected to "make friends" in the capital.
"Under President Obama, our national debt has increased from $10 trillion to $17 trillion, and now the President is asking for yet another blank check to keep increasing our debt without doing anything to reform Washington's spending problem," Cruz said in a statement provided by The Blaze. "I intend to object to any effort to raise the debt ceiling on a 50-vote threshold. I will insist instead on a 60-vote threshold, and if Republicans stand together we can demand meaningful spending restraint to help pull our nation back from the fiscal and economic cliff."
In response, on Tuesday night's episode of CNN's Crossfire, Sen. Dean Heller, R-Nevada, said that he believes Cruz is wrong for threatening a filibuster on the clean debt-ceiling bill.
"I think it's the president's party who is responsible for passing the debt-ceiling increase," Heller said. Nonetheless, he goes on to say that Cruz is wrong to filibuster the bill because at the end of the day it is going to pass anyway.
Erik Raymond is experienced in national and international politics. He relocated from the Middle East where he was working on his second novel. He produces content for DeseretNews.com. You can reach him at:
@RaymondErik