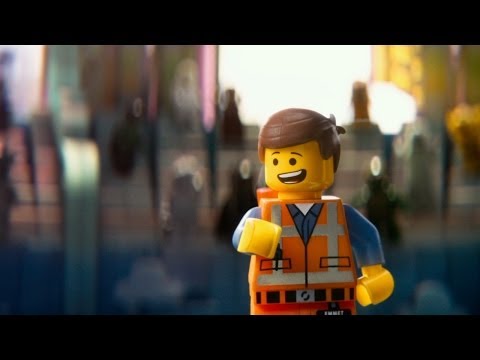 View 21 Items

More than 19 billion pieces are produced every year. That's 2.16 million of them every hour and 36,000 every minute. The toy, first produced in 1958, has become one of the most universally recognizable brands on the market. Jesus Diaz, an official blogger for the company, reports that 400 billion of them have been manufactured since the toy was first produced. Additionally, statistics on his blog show that seven of these play sets are sold worldwide every second.
That's a whole lot of Legos.
In the past 82 years, the Lego Group has come a long way from its origins as a small European toy company. When sales soared to $4.04 billion at the end of 2012, Bloomberg News reported that Lego had finally passed Mattel to become the world's most valuable toy manufacturer. It hasn't always been smooth sailing for the company, which experienced tremendous financial turmoil in the early 2000s. But thanks to the integration of official product licensing, a franchise of successful TV shows and video games, and a full-length feature film opening Feb. 7, Lego is now a major multimedia presence.
Lego history
As detailed on its website, the Lego Group was founded in 1932 by a Danish carpenter named Ole Kirk Kristiansen. When Kristiansen lost his job during a depression in the Danish economy, he began building wooden toys for a living. After the death of his wife, he crafted a small, wooden duck for his four young sons to play with. The toy was a hit with his boys, so Kristiansen began to produce more ducks with the wood left over from his job as a carpenter. He called his new business "Lego," the combination of two Danish words ("leg godt"). "Lego" means "play well."
And generations of people around the world have played well with Kristiansen's creations, which gradually made the transition from wooden toys to interlockable plastic bricks. Fortune Magazine and the British Association of Toy Retailers named Lego the "Toy of the Century." Ranging in size from standard play sets to Duplos (Lego's larger, more toddler-friendly line of bricks) to a life-size sculpture of an X-Wing starship at a Legoland theme park, Lego has established a globally recognized product.
Disaster struck in 2004, when the company was on the verge of collapse. Many attributed Lego's downfall to the failed launch of a product line called "Galidor," a futuristic team of human explorers and their extraterrestrial counterparts. "The new designs weren't resonating with kids," wrote Jay Greene of Businessweek. "They didn't require building skills or much in the way of imagination, the hallmark of the more traditional Lego construction toys."
Greene referred to the Galidor line and its dud of a TV show as "a legendary bomb inside the walls of Lego." The Galidor toys and their accompanying sets required a complex variety of parts, including different heads, helmets and a vast array of new colors. Supply costs and the price of production skyrocketed.
The United Kingdom's Mail Online, in a 2009 story called "When Lego lost its head — and how this toy story got its happy ending," attributed Lego's struggles to "the company's attempts in the Nineties to make itself more modern and relevant in the age of video games."
Mail Online reported that between 1932 and 1998, Lego had never experienced a financial deficit in its yearly reports. The crisis that came in the wake of 2003 and 2004 created an imperative need for a companywide overhaul. Jørgen Vig Knudstorp was named the new CEO of the Lego Group in October 2005.
"We needed a permanent change in our lifestyle," Knudstorp told Mail Online, comparing Lego's economic downturn in the early 2000s to a heart attack. "What we realized is that the more we're true to ourselves, the better we are."
In an effort to get back to basics, Knudstorp developed a series of questions that he called "Moments of Truth," as reported by Mail Online:
When it's advertised, does it make a child say 'I want this'?

Once he opens the box, does it make him go 'I want more of this'?

One month later, does he come back to the toy, rebuild it and still play with it? Or does he put it on the shelf and forget about it?
William Thorogood, a designer for Lego, told Mail Online that staying true to the company's roots will be fundamental moving forward. "The trick is showing them something they've never seen before, but which at the same time is completely familiar," he said.
Star Wars and such
Five years later, Thorogood's statement seems prophetic as Legos are looking increasingly more familiar. By obtaining intellectual property from a variety of popular sources, Lego has been able to broaden its appeal to a wider audience.
Official licensing has played an integral part in Lego's success in the new millennium. In 2001, the first Harry Potter Lego sets became available.
In 2007, The Lego Group reached an agreement with Lucasfilm Inc. and began production of the first Lego Indiana Jones sets. Later that year, Lego produced Han Solo's ship, the Millennium Falcon from Star Wars, which, with more than 5,000 pieces, was the largest official Lego model at the time. Lego's online shop currently features 135 Star Wars figures and play sets, from $5 miniature keychains to the much pricier Death Star and Super Star Destroyer models, which cost $400 each.
As Lego continued to build on various entertainment brands, popular video games began to emerge. Since 1997's "Lego Island," more than 50 Lego video games have been released for PC, Mac, PlayStation, Xbox and Nintendo.
In addition to Harry Potter, Lego's video games have also tackled the likes of Star Wars, Indiana Jones, Batman, Pirates of the Caribbean, Lord of the Rings and, most recently, Marvel Comics, among others. Lego is currently working on a game based on "The Hobbit," which will be released later this year.
The Lego video games have generally been well received by critics. "LEGO City Undercover" (Wii U) received a Metacritic score of 80, "LEGO Harry Potter: Years 1-4" (iOS) got a score of 87, and "LEGO Marvel Super Heroes" was given an 82 on the Playstation 4.
Legos on screen
Last October, Knudstorp explained to Reuters that, though the video game industry is big business, digital entertainment is a complement to the tangible toys. However, multimedia storytelling has undoubtedly advanced Lego's brand.
The company's calling card has always been creativity — and amateur builders have accepted that challenge, taking to the Internet to publish their own video creations, ranging from short films to time-lapse building videos and everything in between.
Lego-themed specials and series now have a presence on DVD shelves, cable television lineups and streaming services such as Netflix and Amazon. They are often built around popular franchises such DC Comics and Star Wars but also include original series such as "Ninjago: Masters of Spinjitzu" and "Legends of Chima."
Lego has produced more than a dozen short films that have been aired as specials on Cartoon Network. Some of the most popular Lego films have been goofy, computer-animated Star Wars spinoffs, such as 2012's "Lego Star Wars: The Empire Strikes Out." The films, officially licensed by LucasFilm, are slapstick in nature but are also fully loaded with inside jokes to be enjoyed by older audiences.
"When we design sets, we take both children and adults into consideration," Diaz wrote on his Lego blog. "Children are our primary audience, especially as it relates to the core play theme sets; however, much of what appeals to children in today's Lego sets has strong appeal among adult fans, as well."
'The LEGO Movie'
Enter "The LEGO Movie," in theaters Feb. 7. The movie — Lego's first full-length film — follows Emmett, a forgettably average construction worker who unintentionally finds himself caught in the middle of a battle for the miniature plastic universe. Mistaken for a legendary MasterBuilder, Emmett, along with an all-star crew of Lego characters, embarks on a quest to stop the tyrannical President Business from gluing their world together.
In his preview for the movie, Forbes Magazine's Scott Mendelson said it "smells like the kind of all-ages hit that 'surprises' everyone." By taking the company's "back-to-basics" approach, "The LEGO Movie" creates a high-quality product that its founding father likely would be proud of.
Comment on this story
The movie is good, clean fun, and its humor can be enjoyed by audiences of all ages. It constantly pokes fun at Lego stereotypes. Dependence on instruction manuals, the limited mobility of mini figures and Emmett's incredibly generic face are just a few examples of the film's self-deprecation.
As the characters construct (and deconstruct) their environment, there are pop culture references and multiple nods to Lego sets from the 1980s.
But behind all the humor and occasional cameos by Batman, Gandalf and Lego's friends over at Lucasfilm is an unexpectedly heart-warming message. It's a movie for everybody — about everybody — and the deep-rooted relationship between imagination, possibilities and those tiny plastic blocks.
Email: achristensen@deseretnews.com
Twitter: atownmania