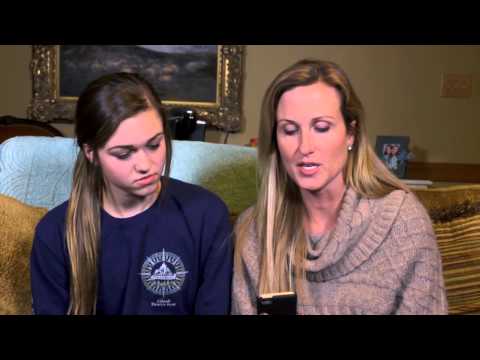 View 9 Items

The Robertson family has affected many Christians around the nation through its faith-based reality show, "Duck Dynasty," and now the Robertsons have plans to put their faith-based messages into a more official format.
Published by Christian distributor Zondervan, a new study kit based around five parables of Jesus Christ will be released May 20, 2014. The book and DVD set, "Faith Commander: Living Five Values from the Parables of Jesus," includes a five-week program that will focus on values such as faith, forgiveness, obedience, prayer and kindness.
Korie Robertson, wife of Willie Robertson, Duck Commander CEO, and her mother, Chrys Howard, created the DVD and book for believers of all ages. Multiple programs were created, including an adult study, a teen guide and a curriculum for children.
"With the 'Faith Commander' curriculum, we took some commonly found themes that the show 'Duck Dynasty' actually teaches," Korie Robertson said in a press release.
"We use these, not in a preaching sort of way, but really the kind of way that shows how we live our lives and the way our family works. This faith is behind who we are as a family and what keeps us together and strong."
The five parables featured in the kit include the Good Samaritan, the mustard seed, the unmerciful servant, the two sons, and the friend in need — also known as the friend at midnight.
Howard expressed the importance of the teachings in the Bible and hopes families will use the curriculum together.
"We chose the parables of Jesus because sometimes they are not always studied like they should be," Howard said in the press release.
"God put those in the Bible for us to learn from. Willie, Phil, Alan and well all the guys are great storytellers. In 'Faith Commander,' they explain the parables as stories to bring people closer to God. We really believe that this is going to benefit the entire church family — kids, adults and teens. It's something families can all study together just like they watch the TV show together."
This is hardly the first time the Robertson clan has created additional material in an effort to share the family's Christian belief. Si Robertson released a book last year, "Si-Cology 1: Tales and Wisdom from Duck Dynasty's Favorite Uncle," which highlights his opinions on life and marriage along with his belief in God.
Willie Robertson's daughter, Sadie, has also branched out from only appearing in the A&E hit show by creating her own YouTube following.
1
comment on this story
The teen star recently started her own YouTube channel with friend Kolby Koloff titled "The New Different." The two teens conduct a short Monday night devotional in which they share advice and read scriptures.
Ultimately, Korie Robertson expressed her desire to bring families together through their worship and belief in God.
"He gives us examples throughout the Bible so that we may live a better life and those are the lessons that we have tried to cover in 'Faith Commander,' " Robertson said. "We hope that people will bring these lessons into their own family through this curriculum."
Email: spetersen@deseretnews.com