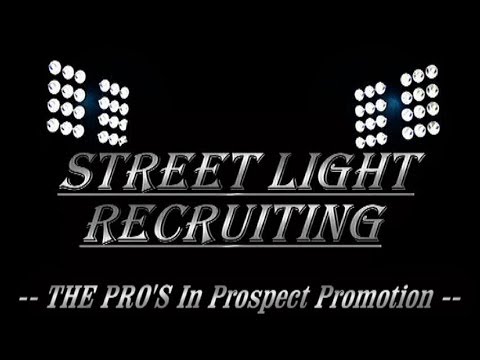 I'm so grateful they found me. I never thought I'd play for BYU, but I couldn't be more grateful for the opportunity.

—Jaterrius Gulley
HOOVER, Ala. — A little more than three weeks ago it appeared defensive line prospect Jaterrius Gulley had slipped through the cracks.
Things can happen quickly with recruiting, however, and the 6-foot-3, 330-pound nose tackle now finds himself on the cusp of signing with BYU.
"I'm so grateful they found me," Gulley said. "I never thought I'd play for BYU, but I couldn't be more grateful for the opportunity."
Cougar coaches first contacted Gulley in mid-January. Defensive line coach Steve Kaufusi made the initial contact, informing Gulley that they had viewed his film and were impressed with what they saw.
A few days later defensive coordinator Nick Howell made the trip to Alabama to meet with him and evaluate him in person.
"I was a bit surprised with how young (Coach Howell) was, but I really liked him and felt comfortable with him," Gulley said. "He seemed like a guy I could trust, so when they offered me a trip there I jumped on it."
Gulley took his official visit during the final week of January along with most of the players BYU is recruiting. What he found at BYU was a unique environment, one in which he felt comfortable.
"It was a great experience seeing those mountains," Gulley said. "I've never seen mountains like that before. Never really seen a real mountain being from Alabama and all. Snowmobiling was fun, even though I fell off a few times. It all was great."
Following Friday's activities it was time to focus on the possibility of joining BYU's program. To that purpose, Gulley met with BYU coach Bronco Mendenhall on Saturday.
"He called me in there, told me they wanted to offer me and I committed on the spot," Gulley said. "It felt right to do that. BYU is giving me a chance, you know? They were the first ones and I felt it's the right place for me while there."
Turns out BYU wasn't the only program to pursue Gulley in the 11th hour. Soon after BYU made contact he was inundated with phone calls and overtures from schools such as Hawaii, Texas Tech, UAB and even Georgia.
16
comments on this story
"One of Georgia's coaches called me right before I left on my trip to BYU," Gulley said. "Part of me wishes a lot of these schools had come earlier because there's just no time to get to know them. But that's fine. I'm very comfortable with BYU and know that's the best place for me."
Gulley will arrive at BYU in late June to begin working out with the team and enroll in classes. In the fall he'll compete for the nose tackle spot that is relatively wide upon after the graduation of Eathyn Manumaleuna, who started throughout last season.
"That's my goal and that's what they expect," Gulley said. "My goal is to help out at nose tackle as best I can. I plan on working as hard as possible and getting my weight down to 315 before I get there."
Email: bgurney@desnews.com
Twitter: @BrandonCGurney