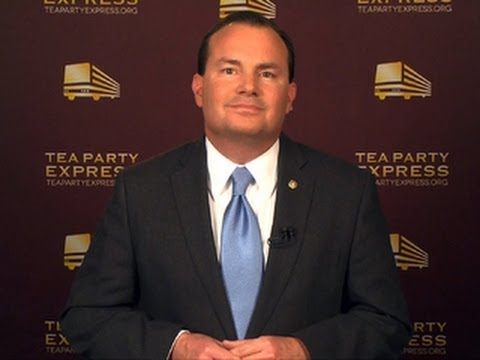 View 2 Items

We are facing an inequality crisis - one to which the president has paid lip-service, but seems uninterested in truly confronting or correcting

—Mike Lee
Sen. Mike Lee of Utah faced the nation on Tuesday in the official tea party response to President Barack Obama's State of the Union address, as reported by many news outlets, including The Blaze.
During Lee's rebuttal he blamed the president's policies for the widening wealth gap. As quoted in The Blaze, "We are facing an inequality crisis — one to which the president has paid lip-service, but seems uninterested in truly confronting or correcting."
According to the New Republic's Ryan Cooper, this is Lee's moment to take the bull by the horns in the tea party movement going into the 2014 and 2016 election cycles.
"Lee has emerged as perhaps the most important member of the Tea Party," wrote Cooper, "which makes him one of the most important Republicans by default, since the central party leadership is extraordinarily, historically weak." He goes on to list three reasons why Lee has become so popular: the power vacuum created by weak leadership, his conservative values and his "earnest affect."
The Daily Caller's Patrick Howley reported that Lee's response to the president was "amazing." Among other reasons, Howley cites that Lee's speech was based in traditional constitutional thought, pushed for states' rights, and presented a populist approach to economic inequality.
Howley quotes Lee as saying, "This inequality crisis presents itself in three principal forms: immobility among the poor, who are being trapped in poverty by big-government programs; insecurity in the middle class, where families are struggling just to get by and can't seem to get ahead; and cronyist privilege at the top, where political and economic insiders twist the immense power of the federal government to profit at the expense of everyone else."
It will be noteworthy to see if Lee's brand of political conservatism, along with the likes of Sen. Rand Paul and Sen. Ted Cruz, can ascend the ranks of a fractured GOP.
Erik Raymond is experienced in national and international politics. He relocated from the Middle East where he was working on his second novel. He produces content for DeseretNews.com. You can reach him at:
@RaymondErik