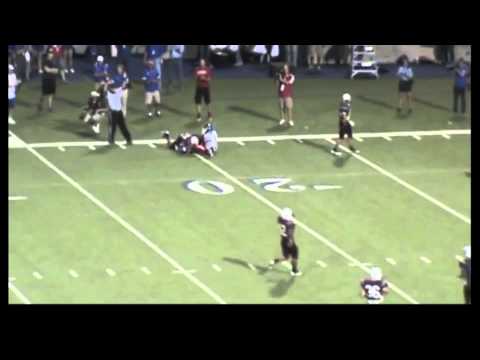 View 6 Items


I'll be working hard to convince other guys who aren't committed to commit and take part of BYU's great program. I feel that's sort of my job to do that, and I'll be trying. Like I said, I just can't wait to get there.

—Teancum Fuga
PROVO — Snowmobiling, great food and perhaps most importantly, gaining an in-depth look at the football program and the university.
It's all part of an official trip to BYU, and around 15 recruits will be making that trip this weekend. Most of those 15 are players long committed to sign with the football program, such as Teancum Fuga, the younger brother of former BYU nose guard Romney Fuga.
Teancum committed to sign with BYU in late June — choosing the Cougars over programs such as Utah, Boise State and Utah State. Since that time, he's wrapped up his final senior season with an eye on partaking in his official visit.
"I've been looking forward to this trip for a long time," the 6-foot-2, 320 pound defensive line prospect says. "I've heard stories of official trips from my brother and other people and yeah, I'm just real excited that it's finally this weekend."
Unlike other programs, BYU always aims to get all its recruits on campus simultaneously for official visits. The method has worked well for coach Bronco Mendenhall as players perhaps feel a greater sense of camaraderie surrounded by so many others.
It's also an opportunity for long-committed players, such as Teancum, who is from Huntington Beach, Calif., to meet their future teammates for the first time.
"I've reached out to a lot of them, but I've met hardly any of them face-to-face, so I'm very excited for that," he says. "You read about them, and I'm very excited to play with them and get to know them on a personal level."
Committed players expected this weekend include other players from Southern California, such as Tyler Cook and Fred Warner, players from Texas, such as Trey Dye and local players like Pleasant Grove's Zac Dawe and Syracuse High's Kavika Fonua.
Despite being excited to try out snowmobiling for the first time, among other activities, Teancum is most excited to simply be there.
"Every time I've been to BYU it's been all about football and the football facilities," he explains. "I love all those things, but I'm most excited to get a taste of just being with students outside of football. It's something Romney loved. He just loved everything about BYU, and I'm excited to see things outside of the football program for the first time."
Most of the recruits will arrive Friday and leave Sunday.
The official trip weekend will include a handful of uncommitted prospects, such as Jaterrius Gulley, from Hoover, Ala., who will be making the trip, according to scout.com
"I'll be working hard to convince other guys who aren't committed to commit and take part of BYU's great program," Teancum says. "I feel that's sort of my job to do that, and I'll be trying. Like I said, I just can't wait to get there."
Email: [email protected]
Twitter: @BrandonCGurney