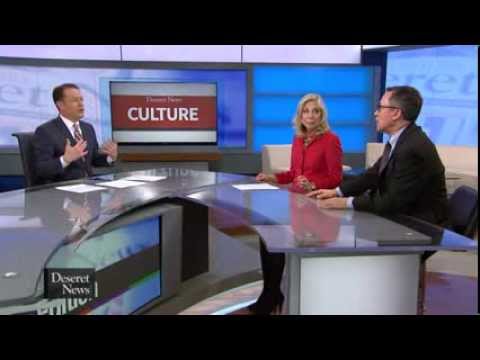 View 4 Items



This week's "Deseret News Sunday Edition" takes a closer look at some of the social issues raised at Sundance, offers tips for identifying sneaky charges and checks "The Pulse."
Segment 1
The Sundance Film Festival wrapped up this weekend. While it gets a lot of attention all over the world for the stars it attracts, the festival has also become a tool for increasing awareness of key global challenges, especially through documentaries. Dave McCann discusses some of the key issues raised with reporters Carole Mikita and Matthew Brown.
Segment 2
Forget what is in your wallet and take a look at your bills if you want to save money. That's the advice from financial writer Michael De Groote. He joins McCann to discuss the items on your bill you need to watch for and also explains how you can get rid of phantom charges.
Segment 3
National editor Allison Pond joins McCann to discuss the topics creating buzz on the Internet. She explains why minivans shouldn't be considered just a mom car and why toilet paper and diapers may be the key to figuring out a country's demographics. Pond and McCann also discuss Harvey Weinstein's decision to stop making violent films.
The "Deseret News Sunday Edition" runs on KSL-TV at 9 a.m. on Sundays and highlights six areas of editorial emphasis: family, faith in the community, excellence in education, values in media and culture, causes related to helping the poor and financial responsibility.
Candice Madsen is a senior producer of special projects for KSL-TV and produces the weekly television program "Deseret News Sunday Edition." EMAIL: [email protected]