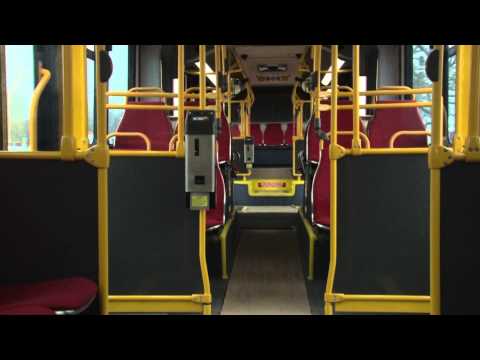 View 2 Items
Utah League of Cities and Towns

This is part three in a three-part series. See part one by clicking here, and click here to view part two.
The air quality along the Wasatch Front is frequently ranked as the worst in the nation during the winter months. And while there may be no quick fix, communities, businesses, and individuals are taking steps to improve air quality.
The Utah State Legislature addresses the issue yearly, and Rep. Patrice Arent, who has repeatedly sponsored legislation to improve the air says, "You can't just pass a bill and suddenly change everything."
Arent called for a special task force during the 2012 legislative session to formulate solutions to improve air quality in Utah. That, in turn, led to the formation of an economic task force that recently gave its recommendations to lawmakers. Its suggestions include a public awareness campaign, hiring a state resource sustainability director to coordinate community efforts to curtail emissions, beefing up enforcement of code violations and providing financial incentives to encourage the use of cleaner burning vehicles.
Some public and private organizations, such as the Utah Transit Authority, are taking steps to reduce the toxins in the air. UTA is gradually introducing buses fueled by natural gas to its fleet. Board of Trustees Chairman, Rep. Greg Hughes says, "As you look at a day like today with inversion, as we begin to replace these buses, as least UTA will be doing its part in reducing pollution."
Taylorsville City has figured out a way to reduce the time commuters must spend in traffic during both the morning and evening commute which results in fewer toxic emissions into the Utah air. Flex lanes along 5300 South manage increased traffic by altering lane direction based on the traffic flow.
In Salt Lake City, municipal planners are working on improving bicycle lanes, making them safer and easier to utilize. Many cities leaders say the creation and connectivity of multi-use paths is a priority to provide residents new options for active transportation.
Outside the state, some cities are creating new construction standards prohibiting wood-burning stoves and fireplaces. Experts say open burning is one of the biggest producers of fine particulate matter known as PM 2.5. These particulates can enter the lungs and cause health problems.
Homeowners can help improve air quality by using electrically powered snow and leaf blowers and lawn mowers, adding green, leafy plants indoors, using air filtering devices, especially in children's rooms, keeping the doors and windows shut when air quality is poor, and keeping the filters clean in their home heating system and in their cars.
ULCT is a non partisan, inter-local, government cooperative, working to strengthen the quality of municipal government and administration. The League serves as a voice for Utah's 245 cities and towns at the county, state and federal level.