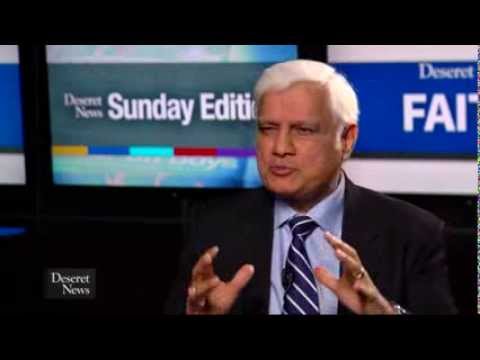 View 4 Items



On this week's "Deseret News Sunday Edition," Ravi Zacharias discusses religious freedom, a National Geographic picture spurs help for persecuted Christians, and writer Celia Baker explains Common Core.
First segment
This week's show begins with a focus on faith and freedom. Ravi Zacharias is an internationally renowned Christian apologist and author. He believes the ideas of secularization and pluralization have become distorted in today's culture. He discusses the key issues that surround life and liberty.
Second segment
The second segment of the show features an inspiring story about the power of a picture. A photograph tucked inside the pages of a National Geographic had a profound impact on the woman who took the picture and a man in Idaho who saw it. The two ended up joining forces to help a group of Christians in India who have been persecuted for their beliefs. According to a new Pew report, religious freedom is under increasing pressure around the world. Eric Schulzke has studied the issue and discusses the report with host Dave McCann.
Third segment
Common Core state standards are one of the most politicized and misunderstood changes in grade-school education. Teachers in most states are now using them in the classroom. Critics of the new standards believe there are few things more dangerous happening in the country. The standards were created by the National Governors Association and the Council of Chief State School Officers to improve academic achievement and increase accountability. In a four-part series, the Deseret News explores how teachers are incorporating Common Core. Reporter Celia Baker gives a preview and explains some of the misconceptions.
The "Deseret News Sunday Edition" runs on KSL-TV at 9 a.m. on Sundays and highlights six areas of editorial emphasis: family, faith in the community, excellence in education, values in media and culture, causes related to helping the poor and financial responsibility.
Candice Madsen is a senior producer of special projects for KSL-TV and produces the weekly television program "Deseret News Sunday Edition." EMAIL: cmadsen@ksl.com