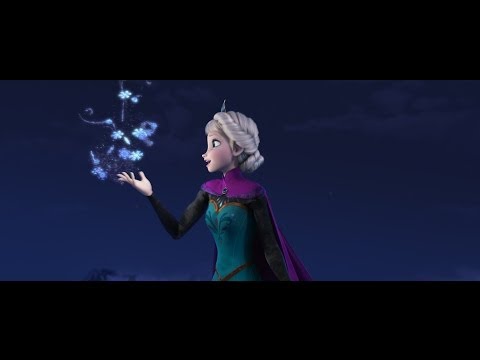 View 4 Items


Disney's latest hit "Frozen" will now not only be seen on the screen. Disney's CEO Robert Iger announced Monday that the hit movie will become a Broadway play as well.
The announcement came just one day after the movie based on Hans Christian Andersen's "The Snow Queen" won a Golden Globe Award for Best Animated Feature.
Since its release on Nov. 28, "Frozen" has accumulated more than $300 million at the domestic box office alone, and its soundtrack has continued to hold the No. 1 spot on iTunes.
According to CNN's Fortune Magazine, the movie's debut was Disney's all-time largest for an animated film, and it will soon pass "The Lion King" in total box office numbers.
But the story of two sisters in a Scandinavian kingdom doesn't only compare to Disney classics such as "The Lion King" because of its profit; it will also become one of the many Disney films to hit the stage. In an interview with Fortune, Iger spoke of the film's potential.
"Iger confirmed for the first time that Disney is in discussions to develop a show, though there is no set time framework," Fortune reported.
"We're not demanding speed," Iger told Fortune. "We're demanding excellence."
The fan base behind the animated film is already strong. A Vimeo video of two young girls singing "Let it Go" has gone viral, along with additional lyrics for "Do You Want to Build a Snowman?" posted by fans to YouTube. With the Broadway announcement, many more fans have expressed their enthusiasm online.
FROZEN IS GOING TO BE A BROADWAY MUSICAL!!!!!!

— Sydnie Siegler (@SlytherinSyd) January 14, 2014
Frozen is coming to Broadway, they already have one costumer

— Maddy V (@ErmahgerdMerdy) January 14, 2014
I could have told you "Frozen" was headed to Broadway the second Elsa started building that ice castle during "Let It Go"

— Joseph R. Foran (@JRForan) January 14, 2014
Email: [email protected]