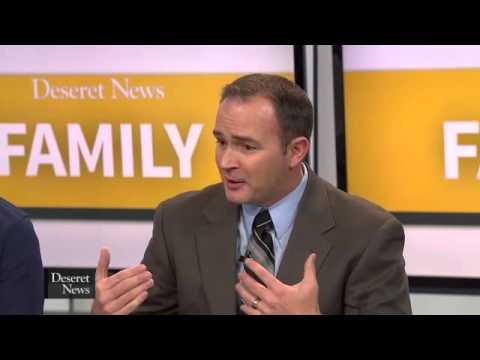 View 4 Items



On this week's "Deseret News Sunday Edition," Dave McCann discusses the "Fight the New Drug" campaign, what a newsroom contest revealed about clutter and why attractiveness is a source of inequality that impacts wages and grades.
Segment 1
A growing number of teenagers are struggling with increasing appetites for pornography. It is often first found during an innocent Web search at home, and experts say the age of first exposure is continuing to fall. It is now around 11 or 12. A nonprofit group — Fight the New Drug — has been raising awareness about the dangers of pornography by taking the message directly to students at schools around the country.
Later this month they will publicly release a free online recovery program. McCann discusses the program with Clay Olsen, executive director of "Fight the New Drug," and Dr. Jason Carroll, associate professor in the School of Family Life at Brigham Young University.
Segment 2
During the Moneywise segment, Dave McCann finds himself in the middle of piles of books. The books are remnants of a newsroom contest between Deseret News writers Michael De Groote and Ryan Morgenegg. Every workday they had to bring in a book from home until one of the bookaholics, cried uncle. As they explain to McCann, the contest revealed the secrets of demolishing clutter.
Segment 3
Comment on this story
Add "looks" to the list of factors that can provide an advantage or disadvantage in life. New research suggests attractiveness is a source of inequality that impacts wages, grades and even how others perceive a person's competence. Deseret News writer Lois Collins examined the study and joins McCann in the Culture segment to explain why she was surprised by some of the findings.
The show concludes with "The Pulse," a weekly segment that rounds up topics generating chatter online.
Follow this link for more "Deseret News Sunday Editions" from previous weeks.
Candice Madsen is a senior producer of special projects for KSL-TV and produces the weekly television program "Deseret News Sunday Edition." EMAIL: cmadsen@ksl.com