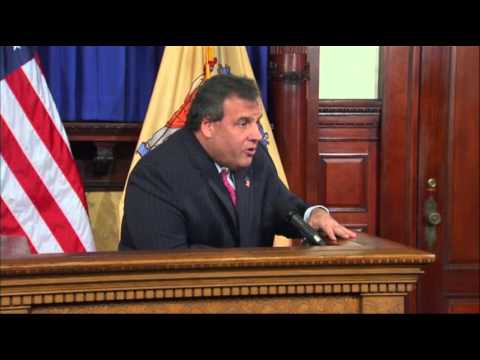 View 2 Items

After allegations that Gov. Chris Christie played a role in shutting down a main access point into New York as political revenge, some find his political future in question.
As reported in the New York Times, Christie pledged that he would never engage in the "type of deceitful political trickery that has gone on in this state for much too long."
Further, Michael Barbaro of the New York Times writes that the timing could not be more inconvenient. The scandal is "disrupting a highly anticipated plan to present the popular governor to the national electorate as a no-nonsense, bipartisan balm to a deeply divided federal government."
The article goes on to make the link between his bullish public persona and this incident — implying that it is almost impossible to conceive that it didn't come from the top.
CNN reports that this is not the first time critics have called Christie a bully, but it does not mean this incident will dash his very public presidential aspirations. "He's a resourceful politician and it's still many months before campaigning starts in earnest," Oxford University historian Timothy Stanley opined. "But now his opponents have a stick to beat him with. Best of all, it's an anti-government stick."
A recent Gallup Poll shows a growing number of citizens identifying themselves as independent — 42 percent. That's the largest number since the 1970s. Something Christie, as a GOP establishment favorite, will likely take note of.
Nonetheless, the National Journal believes Christie should use this as an opportunity to clean house and move on as a better candidate onto the national stage. Ron Fournier says transparency in politics is hard to come by, and if Christie can transcend politics as usual, then he'll be better off for the 2016 election. "Christie needs to come clean about his involvement in the bridge-lane closures, if any, and provide a more believable explanation of when he learned about the activity," Fournier says. "He should call for an independent investigation and order his advisers to comply."
If Christie is truly not involved in the scandal and he can prove it through transparency and accountability, his presidential hopes may remain alive. In light of today's press conference, it seems he is moving in that direction.
Erik Raymond is experienced in national and international politics. He relocated from the Middle East where he was working on his second novel. He produces content for DeseretNews.com. You can reach him at: eraymond@deseretdigital.com, @RaymondErik