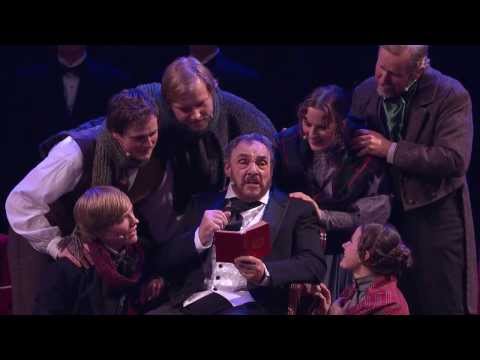 View 46 Items

All 360 voices of the Mormon Tabernacle Choir were featured this past Sunday not only during the weekly production of "Music and the Spoken Word," but by the national news site, CBSNews.com.
CBS News national correspondent Lee Cowan reported from Salt Lake City after viewing this year's Christmas concert and speaking with many members of the choir, including conductor, Mack Wilberg.
"The Mormon Tabernacle Choir's annual Christmas Concert in the church's 21,000-seat conference center is more like a Christmas extravaganza, this year with guest soprano Deborah Voigt," the CBS report stated.
"Remarkably, almost none of them does this professionally. Nearly everyone involved with the Mormon Tabernacle Choir is a volunteer."
Several choir members spoke with Cowan regarding their experience with the choir. Mindy Butler acknowledged that it was a large commitment, but something she would not want to give up.
"I feel very fulfilled in every way when I'm here," Butler told Cowan. "Long rehearsals, sure, but it's great, every minute of it."
The purpose and history of the Mormon Tabernacle Choir was also explained by choir president Ronald Jarrett.
"Some see the choir as just a Mormon choir, but it's really not," Jarrett told Cowen. When asked if it was specifically made for other reasons than proselytizing, Jarrett responded, "We are not proselytizing through our music at all. We just share beautiful music."
The Mormon Tabernacle Choir has been featured many other times throughout the year and throughout the country. During the choir's nine-day tour of the upper midwest this past summer, many news sites completed features on the choir and reviews of the concerts.
This year the choir has also performed with pop star James Taylor, YouTube violinist Lindsey Stirling, and opera tenor Nathan Pacheco. This past November, the choir also won an Emmy for the first time in 26 years.
While the choir has had many successes, the largest success is that of spreading the joy of music, as the CBS report states:
"Whether it's the sacred or the seasonal, the Mormon Tabernacle Choir has strived for — and found — a singular purpose: to make a truly joyful noise indeed."
Email: spetersen@deseretnews.com