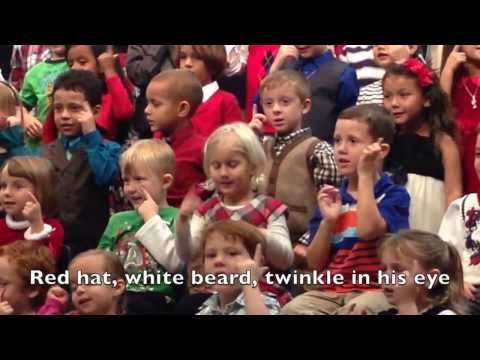 View 3 Items

Five-year-old Claire Koch has won the hearts of millions around the world through a YouTube her mother posted last Monday.
The video features a school class performance of "Santa Is His Name-O" along with other holiday songs, and while other children perform the practiced hand actions, Claire combines the actions with signing the song for her deaf parents.
Claire's performance has garnered more than 5 million views on YouTube, and she has been featured on national news sites.
Through email, Yahoo contacted Claire's mother, Lori Koch, who explained neither she nor her husband knew what Claire had planned.
"ASL is the first language in our home, so our daughter has been exposed to it since birth," Claire's mother told Yahoo.
The interpreter at Nelson Mandela's funeral has also made headlines for his gibberish sign language. Considering that event, Koch joked with Yahoo that her daughter could have done better.
Email: [email protected]