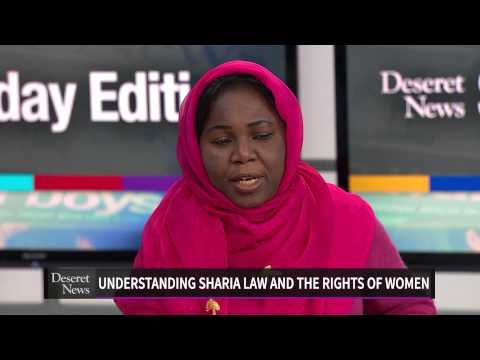 View 4 Items



The "Deseret News Sunday Edition" runs weekly on KSL-TV at 9 a.m. on Sundays and highlights six areas of editorial emphasis: family, faith in the community, excellence in education, values in media and culture, causes related to helping the poor and financial responsibility.
This week's "Deseret News Sunday Edition" begins with a closer look at Sharia law, which is the moral code and religious law of Islam. In the U.S., seven states have passed laws prohibiting state judges from considering Islamic law in family cases. Critics say this action is part of a national anti-Muslim campaign and infringes on freedom of religion. But many scholars believe Sharia law encourages domestic violence against women. Human rights attorney Hauwa Ibrahim practices Sharia law and explains why it is often misunderstood. Her work in Nigeria has helped change the way the law treats women, the illiterate and the powerless.
Documentary filmmaker Erika Cohn also joins the discussion. The project "Three Judges" chronicles the journey of the first female Sharia judges in the Middle East.
The second segment of the show focuses on education and the need for more women in computer science fields. Kirk Love explains why women are often discouraged from entering the field and offers ideas to parents on how to engage your girls in computer science.
Two Texas students who want to be on the vanguard in making the digital universe more welcoming to women also shared their experiences.
In the final segment of the show, Dave McCann sits down with the president of the University of Notre Dame, the Rev. John I. Jenkins, and discusses football, faith and the influence both should have on education.
Follow this link for more "Deseret News Sunday Editions" from previous weeks.
Candice Madsen is a senior producer of special projects for KSL-TV and produces the weekly television program "Deseret News Sunday Edition." EMAIL: cmadsen@ksl.com