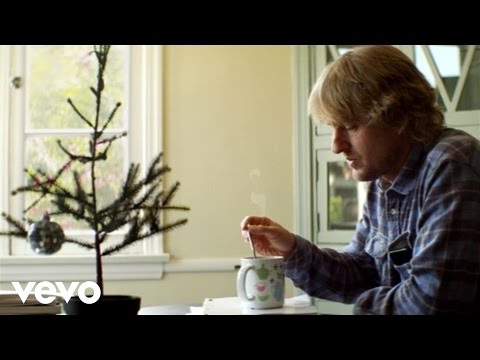 View 8 Items

I cannot be more proud of our students and alumni who worked on this project. The level of talent we have coming out of BYU is quite astounding, and I think the industry is starting to recognize it.

—Kyle Stapley, BYU media arts program coordinator
For the past eight years, The Killers, a rock band from Las Vegas, has produced a Christmas single with proceeds that go toward charity. This year, the band collaborated with actor Owen Wilson and BYU animation students and faculty to create a music video to accompany the song.
According to a BYU news release, The Killers frontman Brandon Flowers originally contacted Jared Hess, a BYU alumnus and director of "Napoleon Dynamite," to help with the music video. Hess suggested Flowers get in touch with BYU to have animation students create it.
Those involved with the music video had a three-week window to plan, shoot and edit, and according to the news release, BYU animation program director Kelly Loosli said the department could not pass up the opportunity to work with such high-profile people such as The Killers and Wilson.
"Initially, I was a little bit worried (about the tight deadline) just because I had a lot on my plate, but the more I thought about it, the more I realized that it was a very worthwhile sacrifice," BYU film student Nick Dixon said in an interview with the Deseret News. "Everything was going toward a good cause, and it was just a great idea, plus, having a Killers music video on your resume (is) not such a bad thing."
Because junior and senior BYU animation students were already involved in other projects, Loosli had his first-year students work on The Killers music video.
"Working on a Killers music video was pretty surreal, especially because the opportunity came in my first semester," Josh Poulsen, a BYU animation student, said. "It was a lot of work, and we put in some crazy-late hours. It was the funnest and most enthusiastic group I've ever worked with, and the process was exhausting."
The faculty was impressed with the high-quality work the first-year students put into the project.
"Since I usually work mainly with the film students, I didn't really find out until halfway through the production that the animation students were first-year students," said Kyle Stapley, the media arts program coordinator. "They were so professional in their work and demeanor."
But the tight deadline required much from those involved. Dixon recalled multiple nights when he and Loosli stayed up until 4 or 5 a.m. working on the project.
"The last few days before it was due, Kelly and I … would get a few hours of sleep in the morning, and then just go again," Dixon said. "We would just text each other every once and a while and make sure the other one was still awake and still working, and every once and a while we'd take a break for a nap, but then the other one would always call the other and wake them up and get them back working."
With BYU students creating products such as The Killers music video, the university is gaining more industry recognition.
"I cannot be more proud of our students and alumni who worked on this project," Stapley said. "The level of talent we have coming out of BYU is quite astounding, and I think the industry is starting to recognize it."
The music video, "Christmas in L.A.," came out on Dec. 2, and the song has received mixed reviews online.
Everyone who worked on the music video volunteered their talents without pay so all the proceeds could go toward RED, a charity that fights AIDS in Africa.
Read more about creating "Christmas in L.A. in the BYU news release.
Abby Stevens is a writer for the DeseretNews.com Faith and Family sections. She is a graduate of Brigham Young University–Idaho. Contact her at astevens@deseretdigital.com.