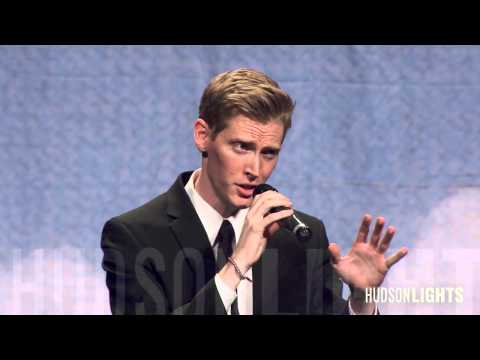 View 7 Items
YouTube


When the four members of the group Hudson Lights were coming up with a name for their group, they had to change their method.
"We needed to think of the music first and then the name would follow," said Keith Evans.
They knew the music they wanted to do was classy "and bring that high-brow edge back to contemporary pop music," and they needed to come up with a relaxing, yet exciting, image that evokes that, Evans told thousands of women at Deseret Book's recent Time Out for Women event in Salt Lake City.
"The image we came up with is the smooth, cool waters of the Hudson River and just across, the enchanting lights of the New York City skyline at night," Evans said. And the name Hudson Lights was born.
Their recently released self-titled CD "Hudson Lights" (Shadow Mountain Records, $16.98) has 11 songs, including two original songs, and they use their fusion of contemporary pop and jazz to put their unique sound on songs from the Beatles, Josh Groban and others.
It's music that's refreshing to listen to and holds its own with a clear sound and smooth, upbeat tones. Each song varies from jazz to pop music, and several are a mixture. Each has a positive, non-religious message.
They sing the Beatles' "Eleanor Rigby," Josh Groban's "Brave," George Gershwin's "Can't Take that Away" and "Autumn Leaves," which Nat King Cole sang. Their single "Good to Me" was released on iTunes in September.
The group members are Evans, of San Francisco, McKay Crockett of Sandy, Ross Welch of Cody, Wyo., and Joseph Moore of Littleton, Colo.
Evans, Welch and Crockett were part of BYU's a cappella group Vocal Point that competed in NBC's "The Sing-Off" in 2011 and came in fifth.
Their Christmas single, "Silver Bells," is available as a free music download at www.hudsonlightsmusic.com/free
Email: rappleye@deseretnews.com Twitter: CTRappleye