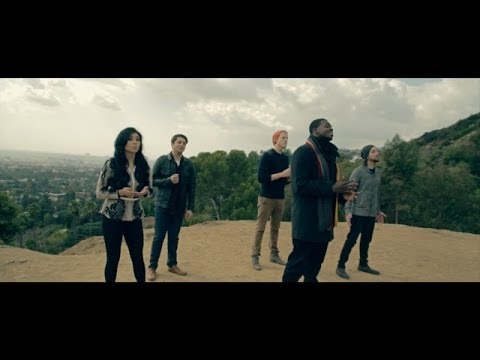 View 5 Items

Many Utahns, Mormons or BYU fans may recognize the group Pentatonix from its 2011 performance with BYU's Vocal Point on NBC's "The Sing-Off." But this a cappella group has formed its own fan base around the world through its YouTube channel, most recently striking a chord with its rendition of the classic Christmas song "Little Drummer Boy."
The group's most recent video isn't its first version of a Christmas tune; last year its "Carol of the Bells" received more than 8 million views. Although its official YouTube channel only has 31 videos, it has more than 2 million subscribers and 200 million views.
Pentatonix's "Little Drummer Boy" video was uploaded Monday; as of Wednesday, it had garnered more than 2 million views.
Many commenters expressed their appreciation for the group's musical talent, as well as for its song choice.
"I have been resistant to listening to renditions of this song other than the one I grew up listening to as a child," Jeffrey Reed wrote. "I must confess I have watched this video several times, the soulfulness of this version is beautiful and stunning. I get goose bumps and am moved almost to tears. Thanks for making magic through your music!
Maddie Bradley wrote, "Wow! Just ... wow. I think that is all I can say. Truly amazing. Thank you guys for bringing this greatness to life."
Even some who wouldn't normally appreciate a Christmas song expressed their thoughts on the video. Principe W. Frances wrote: "I always say it's still a little too early when people sing Christmas songs in November, but I still enjoyed that nevertheless."
Phil Turner wrote, "The only exception I'll make in listening to Christmas music before Thanksgiving."
Email: [email protected]