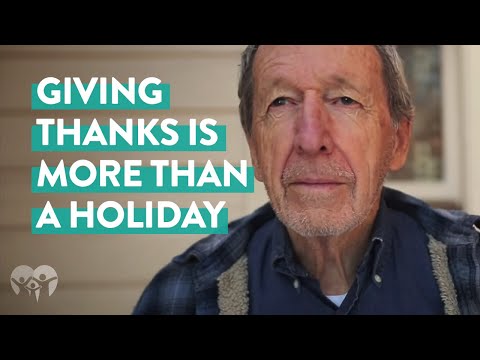 View 5 Items

With Thanksgiving only one week away, talk about the holiday has become increasingly prevalent online. In fact, #Thanksgiving is already trending in four areas of the United States, according to Trendsmap.
So what are people talking about? Although the list goes on and on — from tutorials about how to carve a turkey to Turkey Day music for the kids — thoughts of gratitude also abound online.
Some Facebook users have embraced this concept by joining in the 28 days of gratitude challenge, in which participants post a status update every day detailing something they are grateful for as they count down to Thanksgiving.
Instagram has already begun to fill up with handwritten lists of blessings users are grateful for such as warm drinks, cold weather, the leaves changing colors and sweet-smelling candles, while Pinterest is overloaded with ideas for how to show your gratitude, from writing them on paper leaves as decoration to gratitude rolls.
1
comment on this story
A new video produced by Shadow Mountain, an imprint of Deseret Book, takes a different spin on Thanksgiving by pointing out the importance of not only being thankful near the end of November but throughout your life.
In the video, a man recounts the everyday things he is grateful for, such as his legs that allow him to walk across his land, his eyes that see the leaves on his trees changing in the fall and his heart that talks to his God.
The video concludes with this reminder: "Giving thanks isn't a holiday; it's how happy people live."
Email: spetersen@deseretnews.com