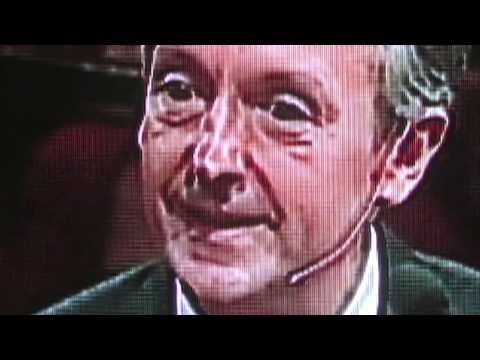 View 2 Items

"US AND THEM: Religious Rivalry in America," by Bryan Hall, Excel Entertainment, $19.98, 88 minutes
"Us and Them: Religious Rivalry in America" is an inspiring DVD made by Utah filmmaker Bryan Hall. It is a film that challenges viewers to consider what it really means to be a true disciple of Christ.
In 2012, Mitt Romney was the presidential nominee for the Republican Party, after being a candidate in 2008. His Mormon faith was thrust into the spotlight and his Christian values questioned because of his membership in The Church of Jesus Christ of Latter-day Saints.
Protestors claimed Romney belonged to a church that worships the devil and does not believe in Jesus Christ, which couldn't be farther from the truth.
In an attempt to find out what a true Christian is, Hall traveled to the Bible Belt to discover what it means to really follow Christ. For the most part, Hall learned people there believe in being good Samaritans and loving their enemies.
Though some people in the film have sincere intentions, Hall also discovered others have a deep disrespect for members of the LDS Church. So how can a devout Mormon love those who so adamantly hate him? Hall explores this question and makes an unlikely friend in a man who preaches against the Mormon faith.
"Us and Them" is an honest and heartwarming film. Hall masterfully interviews each person in the film. It is a fair balance between extremists and those who encourage love and peace.
There are multiple segments in which anti-Mormon sentiments are expressed.
Shelby Scoffield has a bachelor's in English from Brigham Young University and a master's in rhetoric and composition from Stanislaus State University.