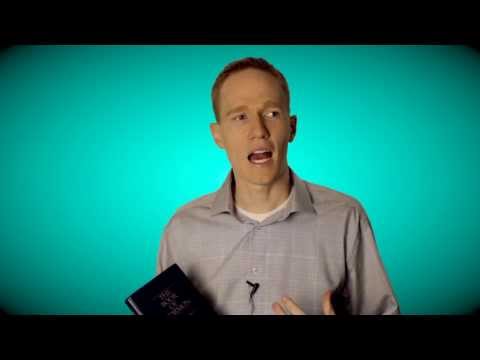 View 5 Items


If you were to search "The Book of Mormon" on YouTube, the first page of results would return a limited variety of videos: clips from the musical and speculation about the book's veracity.
While the LDS Church has produced numerous videos about its tenets, as far as the Book of Mormon on YouTube is concerned, positive perspectives about the book appear to be outnumbered. But Ben Arkell, a member of The Church of Jesus Christ of Latter-day Saints, had high hopes to change what the world saw about this book of scripture and has already had success.
"Through previous searches of the Book of Mormon on YouTube, I realized there was nothing positive," Arkell said. "I decided we only get one view, from the people who want to bash it. We didn't get the members' view, their testimonies."
So Arkell decided to take the project into his own hands. After talking with a friend who owned a YouTube channel, Arkell decided to start his own, naming it

"I Love the Book of Mormon."
Arkell created an introduction video explaining how to get involved. He asked for others who had a testimony of the Book of Mormon to record themselves either bearing testimony of how they know it's true, or to bear testimony of a specific verse and to do it in about two minutes.
Although he only started this project a few months ago, Arkell already has 48 videos with more than 100 subscribers, 653 followers on Facebook, and his Twitter account, The Book of Mormon, currently has more than 10,000 followers.
"I know that this project is bigger than me," Arkell said. "You know that God is a part of it. … As you try to do God's work or God's will, he's trying to help you."
One experience that confirmed this truth to Arkell occurred after he messaged one of the followers on his Twitter account asking if she would participate in the two-minute challenge.
"She said she was just praying, asking for a way to share her testimony online," Arkell said. "There have been some cool opportunities."
Arkell, who served a mission in Panama City, is ecstatic about the missionary work he is now involved in.
"The best part of my job is to watch these and edit them," Arkell said regarding the videos he receives. "My favorite part is seeing the person. You can feel what they're saying when you're looking in their eyes. It's so powerful to see."
Although Arkell knew that his idea was based on a wonderful topic, he had not imagined how many people would want to get involved and how quickly it would happen. But he recognized that it would be nothing without the help of those who have taken the time to share their testimonies.
"The success of this is completely dependant on them," Arkell said.
One quote from a former LDS prophet, President Ezra Taft Benson, has stuck with Arkell since before he began the YouTube project. It has also given him confidence in continuing what he has started.
President Benson said: "The time is long overdue for a massive flooding of the earth with the Book of Mormon for the many reasons which the Lord has given. In this age of the electronic media and the mass distribution of the printed word, God will hold us accountable if we do not now move the Book of Mormon in a monumental way.
"We have the Book of Mormon, we have the members, we have the missionaries, we have the resources and the world has the need. The time is now!"
Those who are interested in participating in the Book of Mormon two-minute challenge can send a video to bookmormon2day@gmail.com.