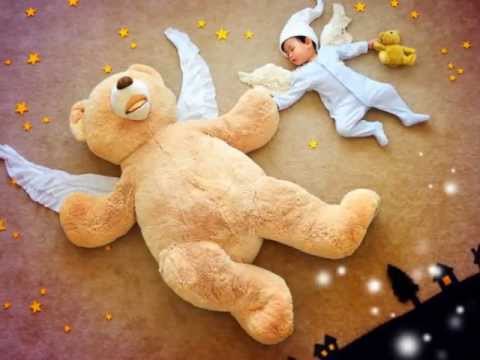 View 21 Items

I am very grateful to have the opportunity to share with the readers not only the pictures I have taken, but more importantly, the inexpressible love, joy and pride as a mother while creating this special album for my son Wengenn.

—Sioin Queenie Liao, freelance artist
For many parents, their child's nap time is an opportunity to do some cleaning or work on side projects. And for mother Sioin Queenie Liao, her son's nap time is essential to her current art and photography series.
"Photography has always been my hobby. At first my interest was on natural scenery — the beauty of nature has never ceased to fascinate me. After the birth of my first child in 2002, my attention shifted to my precious little baby. I began to take pictures of my baby boy, frequently drawing inspiration from the beautiful works of Anne Geddes," Liao said on her website. "In 2010, after seeing the work of Ms. Adele Enersen on her sleeping daughter, I began to experiment with similar ideas with my then three-month-old son Wengenn."
While her son takes a nap, Liao creates decorative backgrounds where he is the main character in what Liao calls, "Wengenn in Wonderland." The scenes include creative interpretations of Wengenn riding a camel, doing acrobatics, dining at a candlelit dinner, all catered to his sleeping position.
"I grew up indulging myself in fairy tales," Liao wrote on her website. "Every day just before Wengenn's nap, I would imagine him being the main character in one of my favorite episodes, and 'paint' a background setting with plain clothes, stuffed animals, and other common household materials. … After Wengenn fell asleep, I would place him at the center of the theme I'd created and start taking pictures. My vision was to create a series of photos portraying him exploring his imaginary, enchanting fairytale-like world."
Though minimal, Liao's photographs of Wengenn sleeping have received some criticism.
"I don't think this is appropriate. A small child is sleeping and this so called 'parent' repositions the baby to entertain other people?" wrote David Strange, a commenter on So Bad So Good.com. "Not cool, let the baby sleep and cover it with a blanket."
Others praise Liao's creativity and passion for creating adventures for her son's dream-world.
"I just got to say that your wonderland series is truly amazing," wrote Eskil Arntzen Hesselroth on the Wengenn in Wonderland Facebook page. "Such a creative piece of work that is really inspirational. Congrats on getting so much attention on it, deserved! Your little baby is so cute!"
Liao published a photo album book with more than 100 images of "Wengenn in Wonderland" in Taiwan last July. According to her website, the book details how she took each of the images. She is currently working on an English version of the book.
Liao resides in California and is the mother of three sons. She said that as a freelance artist, her artwork focuses on her children.
"I am very grateful to have the opportunity to share with the readers not only the pictures I have taken, but more importantly, the inexpressible love, joy and pride as a mother while creating this special album for my son Wengenn," Liao said on her website.
Other photo projects have recently been making their rounds on the Internet. Elite Daily has a page showing people re-creating childhood photos with identical outfits and poses. Another site, carrasykes.com, has a photo series featuring mothers and daughters dressing in the same clothes and looking uncannily similar.
Abby Stevens is a writer for the DeseretNews.com Faith and Family sections. She is a graduate of Brigham Young University–Idaho. Contact her at astevens@deseretdigital.com.