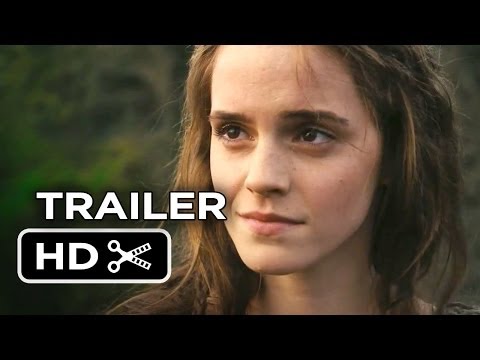 View 9 Items

This (biblical epic) genre has produced films such as 'Ben-Hur' and 'The Ten Commandments,' which are among the first box office smash hits in Hollywood history. It seems that the studios producing 'Noah' and 'Exodus' are aiming to emulate, if not surpass, the success of these films, thanks to the advent of advanced special effects and star power.

—Drew Pendleton
Hollywood's latest trend of revisiting biblical stories will have Noah and the ark raining into theaters in March 2014. The film, simply titled "Noah," features big names including Russell Crowe as Noah, Emma Watson, Jennifer Connelly and Anthony Hopkins. The film released its first official trailer last Thursday.
"With the success of 'The Bible' [The History Channel's TV miniseries] and the upcoming releases of 'Noah' and Ridley Scott's film 'Exodus' — starring Christian Bale as Moses and is due out in December 2014 — it's clear Hollywood is revisiting one of its most storied genres: the biblical epic," wrote Drew Pendleton in his article "With Darren Aronofsky at the helm, upcoming 'Noah' has potential" on The Crimson White. "This genre has produced films such as 'Ben-Hur' and 'The Ten Commandments,' which are among the first box office smash hits in Hollywood history. It seems that the studios producing 'Noah' and 'Exodus' are aiming to emulate, if not surpass, the success of these films, thanks to the advent of advanced special effects and star power."
But some question the film's ability to deliver an accurate portrayal of the story beginning in Genesis Chapter 6.
"I've … watched with great anticipation as a post-'Passion of The Christ' Hollywood tries to come to grips with how to reach the massive faith-friendly audience, and I'm concerned about the phenomenon that I see, which is films being developed for that audience by people who don't understand it and are thus destined to fail," wrote Brian Godawa, a professional filmmaker and writer in a blog post, "Darren Aronofsky's Noah: Environmentalist Wacko." "Then when they do fail, as expected, smug Hollywood executives declare, 'See, that audience doesn't really exist.' I don't want that to keep happening."
After reviewing the "Noah" script, Godawa wrote that the film takes creative liberties that do not stay true to the original story.
"Having got a chance to read an undated version of the script for 'Noah,' I want to warn you," Godawa wrote. "If you were expecting a biblically faithful retelling of the story of the greatest mariner in history and a tale of redemption and obedience to God, you'll be sorely disappointed."
In an interview with The Guardian, director Darren Aronofsky said the "Noah" script was "no conventional biblical epic."
"There was some real survivor's guilt going on there," Aronofsky said in the interview. "He's (Noah) a dark, complicated character."
Recently, Paramount Pictures held test screenings of "Noah" targeted at key groups, namely Jewish, Christian and general public audiences, with "troubling reactions," according to The Hollywood Reporter.
Others enjoyed Aronofsky's interpretation of the biblical tale.
"Just saw a preview of the Darren Aronofsky 'Noah' film trailer," tweeted Jeremiah Warren, a filmmaker. "It does add to the story, but seems to keep the same message."
Abby Stevens is a writer for the DeseretNews.com Faith and Family sections. She is a graduate of Brigham Young University–Idaho. Contact her at [email protected].