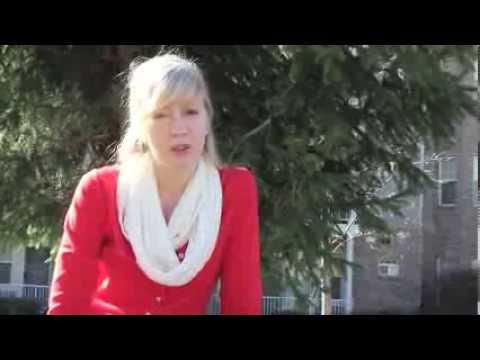 View 5 Items

Editor's note: This is one in a series of articles over the next few weeks exploring the world of LDS blogging.
It all started with a divorce.
One day in the summer of 2012, Kenna Christensen's husband texted to say he was leaving her. Although their first year of marriage had been difficult, the news that day was completely unexpected. It was the beginning of a heartbreaking nightmare.
More than a year and a half later, Christensen has moved on. She has sought peace and healing in the gospel of Jesus Christ. She has also found strength and offered hope to others through another source — her blog.
The blog, ileftmyheartinnz.blogspot.com, isn't about uncomfortable details, blame or retaliation. It's an open, honest and vulnerable approach to how the gospel saved her from a painful experience. It's an example of how sharing personal trials can spark missionary conversations about the gospel and bless lives.
"I thought I was the only 22-year-old in Utah County who was divorced. However, not long after I started writing, I started getting emails from people, young and old, who were going through or had gone through a divorce … people who are not of my faith, but who wanted to know about the religion that was giving me so much strength," Christensen said. "Once I realized my faith and testimony could touch other people, I really started getting excited."
'A loss of love'
Recalling that night, rehashing that story... it feels foreign, it feels wrong. It feels like a dream. It feels like a lifetime ago and it feels like yesterday. Was it yesterday? What is happening? How is this my life? There are questions — millions of them. There are feelings — too many of them. There are promises — promises I thought so sacred — that were broken in a few seconds. There is betrayal — betrayal I never thought I would have to feel. There is anger. There is resentment. There is confusion. There is bitterness. … Everything is broken. (Kenna Christensen's blog, Oct. 5, 2012)
On July 4, 2012, Christensen and her husband attended a barbecue with her family. They enjoyed fireworks and celebrated America's Independence Day. The next day she awoke and went to work, unaware of what was coming.
Then her phone buzzed with that life-changing text from her husband. She became physically ill and despair overwhelmed her. In time he remarried and she tried to carry on with her life.
The blog
I've been told to blog about something other than the church, because I know, it is all I talk about. But it's all I talk about because it truly has become my life. (Kenna Christensen's blog, Dec. 15, 2012)
In the months following her divorce, friends and family encouraged Christensen to start a blog so she could write and put her feelings into perspective. She questioned the wisdom of such an idea. She didn't consider herself to be a "tech-guru" and wondered how people would respond, she said.
"Divorce in the Mormon culture is a little taboo, and pretty scary to talk about," Christensen said. "Obviously, I was a little worried about what other people would think."
Even so, Christensen gave it a try, choosing her words carefully while still baring her soul. She didn't want to portray a negative message. She wanted to talk about her experience in a way that would offer hope and inspiration to others facing similar challenges. To her surprise, readers responded with an outpouring of love and understanding.
"Adversity connects people," Christensen said. "When you meet someone who has gone through a similar trial, there's an automatic love and connection forged, an instant sense of unity, and I have been blessed to find that connection with people through my blog."
Christensen called her blog "I Left My Heart in New Zealand" because she lived in the country with her parents for a time after her divorce, and it became a special place to her.
Christensen never expected her life would become a platform for sharing the gospel. At least one person has read her blog and inquired about meeting with missionaries from The Church of Jesus Christ of Latter-day Saints. Reed Davis, a friend and fellow LDS blogger, says Christensen doesn't write with the goal of baptizing people.
"She is so real in the most simplistic way that she touches people," Davis said. "I know my life has been changed because of the experience I had with her, and there are many others whose lives will also be changed. She is a truly powerful and special woman."
Christensen's blog also reflects the counsel of President Dieter F. Uchtdorf, second counselor in the First Presidency, who said in April 2011: "Brothers and sisters, with the blessings of modern technology, we can express gratitude and joy about God's great plan for His children in a way that can be heard not only around our workplace but around the world. Sometimes a single phrase of testimony can set events in motion that affect someone's life for eternity."
One year later
The last 365 days have been hard. The majority of those days have been horrible and ugly. However, those days have resulted in my most beautiful days, and my most beautiful moments … and countless beautiful lessons learned. … Today is sunny. It is bright. It is full of possibilities, opportunities and blessings. And as my dad would say, 'It is no coincidence that today is the day after Independence Day.' I am free. (Kenna Christensen's blog, July 5, 2013)
More than a year since the divorce, Christensen says she is "in a good place." She is taking Brigham Young University classes online, has a job and lives in Provo.
"It's been quite an adventure figuring out what to do next. You have this idea in your head of what your future will look like, and it's quite a learning process to start over," she said.
Christensen continues to blog about her life and the blessings of the gospel. When appropriate, she encourages others to consider sharing powerful life experiences.
"I think sometimes as Latter-day Saints, we feel the need to portray our lives more perfectly, to somehow maintain this pretend standard of perfection. Life happens to us all," Christensen said. "If sharing our experiences can touch someone else or stir a testimony, that is exactly what we should be doing. It may be uncomfortable, but there's no standard of perfection we need to uphold. We are all in this together.
"It's interesting because there have been days when I have been so discouraged. But when I start to write the things I know to be true, it's impossible not to feel the Spirit. Every time I bear my testimony, whether over the pulpit or through a blog post, the Spirit just confirms once again that what I'm saying is true. It's strange to say writing is a spiritual experience, but when I am bearing witness to people of the love our Savior has for them, it's impossible not to feel that peace and love from the Lord."