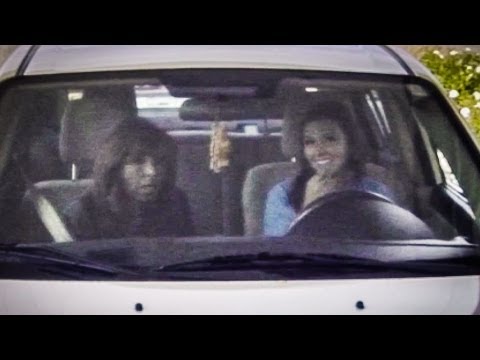 View 6 Items


I think that's our underlying goal in this channel is to be able to have people not only read about kind acts … but I think it's fun to be able to go to a YouTube channel and see something happening that's good, so then it makes you feel good and it makes you feel happy, and then will hopefully influence you to go out and do the same thing.

—Josh Gibson
Television shows, and now YouTube channels, have benefited from society's affinity for watching people do funny things.
"America's Funniest Home Videos," a show based on showing funny video clips, first aired in 1989 and is currently in its 14th season, while YouTubers such as Andrew Hale (LAHWF) and Stuart Edge have also capitalized on filming funny, awkward scenes.
But Kyle Oreffice, 18, and Josh Gibson, 25, decided to take viral videos a different direction, and although it's only been a few weeks since the two joined forces, they have already found success.
Last month, Oreffice and Gibson launched their YouTube channel, Give Back Films. Each video they produce is based on giving back to the community while capturing the reactions of the recipients in hopes that the resulting videos will inspire others to give, too.
"We noticed that other pranks channels had done a few things where they'd given back to a company or tipped a waitress and had received a lot of views," Gibson said. "We thought it would be fun to do that but have that be an entire channel."
Gibson explained that Oreffice came up with the idea and asked him to film the videos. Oreffice lives in Georgia, while Gibson is studying media arts at BYU and lives in Provo, Utah, with his wife.
"We connected through a mutual friend. Kyle came up with the idea, and we decided to partner up," Gibson said.
The channel has published four videos, three of them filmed in Salt Lake City. Their first video idea was to find several people living on the street and give them $100. Each exchange was captured and combined to form a video that has since gone viral.
"I learned very quickly, just by taking a few minutes to talk to these people who were struggling so much at the time, that they had much more complex stories than, 'Hey I was lazy' or 'I don't have a job,' " Gibson said. "We learned very quickly that there are some really awesome people who have just had some bad strokes of luck that just need that little help."
While Gibson and Oreffice have learned from the experience, they have also inspired others. Since posting the video on Oct. 15, the video has received more than 1.8 million views and has inspired many to comment and send messages to the creators.
"We've gotten hundreds of emails, instant messages and tweets," Gibson said. "People say they were inspired, and they decided to help out a homeless person or whatever it may be, small or large. So that's rewarding."
Although Gibson and Oreffice have previously been involved in the YouTube community and had an idea of what the reaction could be like, Gibson said that because of the feedback he has received, he is far more invested in this project.
"To be honest, after we started receiving these amazing emails and Facebook messages from around the country with people being inspired, it kind of changed the perspective, at least for me," Gibson said. "That's all I think about now, and it's really exciting to have that kind of influence just on a social media site."
So they didn't stop there. The next week, on Oct. 21, Give Back Films posted its second video in which the duo paid for strangers' drive-through bills.
The video highlights four customers who had their bills paid, eventually creating a pay-it-forward chain.
"Everyone started paying for the car behind them, so we eventually had to leave because there was no one left to pay for," it says on the video. In the past two weeks, this video has received more than 1.5 million views.
In the first few videos, the money that was distributed was simply given out of pocket by the channel creators. Now that the videos are viral, Gibson said they have generated money through advertising, as well as through donations.
"We're hoping that we can make enough money back from the channel to help fund future donations and future projects, hopefully creating this cycle of getting money from ads and then giving back," Gibson said.
Gibson said their quick success is a testament to the fact that people enjoy seeing the positive reactions of others.
"I honestly think people genuinely like seeing other people happy as much as people like watching the 'America's Funniest Home Videos' or the 'fails,' with people flipping and falling and stuff," Gibson said. "I think there's something really cool about someone being genuinely happy, and it's exciting. It feels good."
Even though viewers aren't committed to pass along the good deed, Gibson said they hope viewers will be inspired by the feelings they have while watching the videos.
"Through watching the video, you can vicariously feel what it's like to give to other people, and you experience a little bit of that happiness when watching the video — or hopefully, at least," Gibson said.
"I think that's our underlying goal in this channel is to be able to have people not only read about kind acts … but I think it's fun to be able to go to a YouTube channel and see something happening that's good, so then it makes you feel good and it makes you feel happy, and then will hopefully influence you to go out and do the same thing."
Give Back Films uploads new videos to YouTube every Monday.
Email: spetersen@deseretnews.com