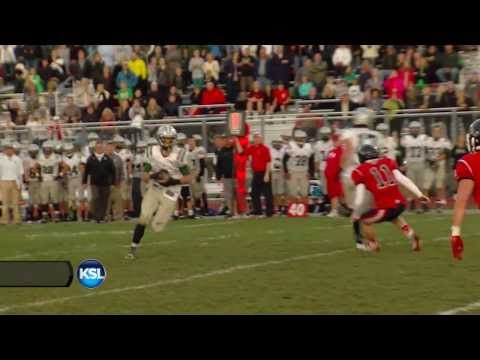 View 10 Items

HOLLADAY — It was an incredibly gutsy decision to call a play your players had never been able to execute in practice.
But that's exactly what Olympus head coach Aaron Whitehead did in the final 11 seconds of the Titans' 43-37 victory against Springville in the first round of the 4A playoffs last Friday night.
1
comment on this story
The three players who executed the hook and ladder — and ladder, said the Titans refer to it as "ace flipper option."
It began with a pass from quarterback Chase Manning to Spencer Williams. He took a few steps before pitching it to Connor Haller, who said he saw defenders headed his way. So he pitched it to running back Coleman Meier, who scored the game-winning touchdown.
The three young men discussed the play and their thoughts on the coach's decision to run it on High School Game Night on 700 AM ESPN Radio.
Olympus players discuss ace flipper option
Twitter: adonsports; Email: adonaldson@deseretnews.com