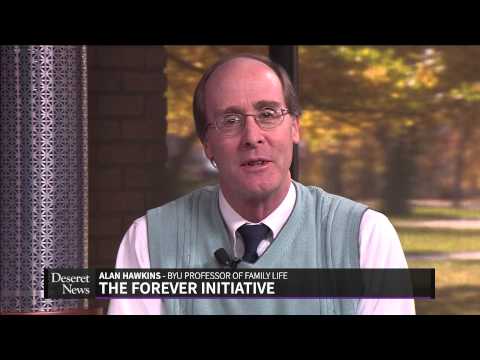 View 4 Items



On this week's "Deseret News Sunday Edition," Dave McCann discusses the Forever Initiative with Alan Hawkins, professor of family life at Brigham Young University. Deseret News reporter Herb Scribner explains the latest trends involving religion and social media, and home-swapping expert Shelley Miller gives tips for taking a dream family vacation.
The "Deseret News Sunday Edition" runs weekly on KSL-TV at 9 a.m. on Sundays and highlights six areas of editorial emphasis: family, faith in the community, excellence in education, values in media and culture, causes related to helping the poor and financial responsibility.
The first segment of this week's show focuses on a cause that helps prevent poverty by strengthening families. Countless studies have shown family stability leads to greater economic stability. So the idea is to channel federal funds already earmarked for assisting needy families toward a cohesive spectrum of educational services that strengthen family relationships. Colorado does this through the Center for Relationship Education. A video gives an overview of the state's Wait Training program that encourages teens to form healthy relationships and wait until marriage to have sex. McCann and Hawkins then discuss why more of these types of marriage-strengthening programs are needed around the country.
Social media and religion are the focus of the second segment. In some cases, social media are an extension of existing religious activity, while for others they have become a substitute as online users find new ways to get in tune with their spiritual side. Scribner explained the trends to McCann.
House swapping is also discussed in the second segment. Most family budgets are tight when it comes to travel, and the high cost of lodging prevents many families from visiting those exciting destinations. But if you are willing to swap houses with strangers, you can find incredible travel deals. Miller joins the program via Skype from San Diego and offers tips. More information can be found on Twitter, Facebook and Pinterest.
National editor Allison Pond presents The Pulse, a compilation of stories generating attention from various media, in the third segment.
Candice Madsen works for KSL-TV.