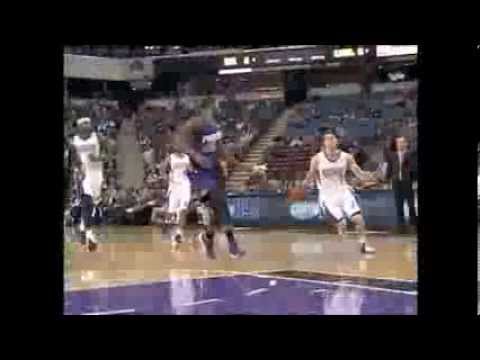 View 4 Items

What some may see as a bad thing for Sacramento Kings guard Jimmer Fredette, I see as a get out of jail free card.
Thursday, the Kings declined the fourth-year team option on Fredette's contract that would have paid him a little more than $3 million next season.
Even better, because the Kings didn't pick up his option, he will become an unrestricted free agent at the end of the season.
With this move, the Kings are clearly showing that Fredette isn't in their long-term plans. That comes as no shock to Kings or Fredette fans. He hasn't fit in since he arrived, and it is clear there is no room for him now.
With this move, the Kings now have an expiring contract that they can move. That should be a positive thing for Fredette. There are more than a handful of teams interested in his services that can use his skill set.
While still a liability on defense, Fredette has unlimited range and shoots an impressive percentage from distance. Not only is Fredette a good outside shooter, but he can still score in bunches and carry a team on the offensive end of the floor for stretches of time.
Now that Fredette knows that his future isn't in Sacramento, maybe he can go to a place where both the coach and the organization want him and they can use his skills in a system that suits him as a player. Those two things never happened in Sacramento.
Now, the hope is that the Kings actually move Fredette in a deal sooner instead of later. If not, he will languish on the bench for a team that won't use him.
Jay Yeomans is a courier by day and a freelance writer by night. He is the creator and lead writer of the website jmoneysports.com. Contact him at [email protected].