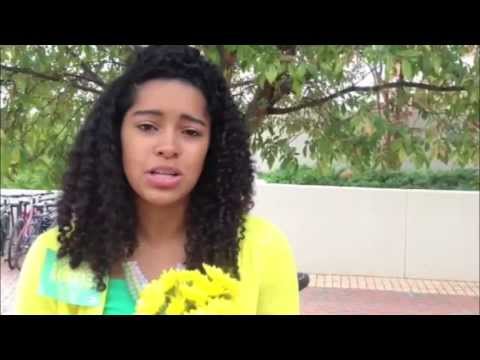 View 7 Items

AUBURN, Ala. — Twenty years ago a young married woman was sexually assaulted in California. The attack resulted in a pregnancy that the woman refused to terminate, despite her husband's threats of divorce.
Two weeks ago, the beautiful result of that unplanned pregnancy, Auburn senior Molly Anne Dutton, was voted the university's 100th Miss Homecoming by her classmates. It was the culmination of a weeklong campaign in an election ritual rich with tradition and prestige.
A life worth saving
Dutton's long journey to the field for the historic announcement during halftime of the Auburn-Western Carolina game at Jordan-Hare Stadium began when her pregnant birth mother fled California for the South. She settled in Alabama and found an attorney willing to assist with the adoption. But as the pregnancy progressed, the mother began to feel uncomfortable with the lawyer and soon discovered Lifeline Children's Services, a Birmingham-based Christian adoption ministry.
There she sought and received counseling, support and what she really needed most — hope. As the woman was nearing full-term pregnancy, a couple serving on the nonprofit board decided to adopt the baby. Never mind the fact they had five children already — three of them adopted.
Just three years later, adoptive mother Peggy Dutton was on her own raising the children as best she could as a single parent. It wasn't always a perfect life, but it would turn out to be a beautiful life for Molly Anne.
Last week, I had the honor of conducting a long and wide-ranging telephone interview with Molly Anne. Since winning the title, her story has grown like a Southern weeping willow in every direction. She's been mentioned in newspapers large and small, seen her headline top Glenn Beck's "The Blaze" website and been interviewed live on "Fox & Friends."
As she shared with me exclusive elements of her story, I found the word "light" appearing in her quotes and in my notes on almost every line. I circled each occurrence and underlined my phrase, "She lives a life of light."
An inspired adoption
Because Dutton's mother was Caucasian and three of her siblings were like her — biracial — Dutton always knew she was adopted. But it wasn't until after high school that she unearthed adoption papers in their dark, dusty attic.
It took time, but when the moment felt right, Dutton finally broached the subject with her mother. As they decorated the Christmas tree one year, carefully hanging ornaments and stringing lights, Molly Anne posed a question that could have been lifted from a movie script. "Mom, guess what I found in the attic?"
Among other things, Molly Anne learned that the processes and laws of adoption have changed in the two decades since her birth mother made the choice to let her live. Back then, most adoptions were closed, and Molly Anne has not uncovered additional details about her beginnings.
To mother, daughter and siblings, nothing really changed. They understood that adoptive mother Peggy was no less Molly Anne's mother that day standing around the Christmas tree than the day she brought her home as a two-day-old infant.
"God knew I would come here in her womb," she said. "And he knew I would be raised by another mother." For Molly Anne, that's all she needs to know.
Peggy Dutton certainly agrees their relationship has divine roots. "Twenty-two years ago, God so shined a bright star on my life with a bundle of joy I named Molly Anne," Peggy told me via email. "I could never know the blessings that would come from this!"
A shining light
A few short years after their heart-to-heart chat surrounding the Christmas tree, the two women found themselves standing in the light on a football field embracing and shedding tears as Molly Anne's name was called. But even in that surreal moment, Dutton says it wasn't about winning Miss Homecoming — a tremendous Auburn honor — it was about spreading her campaign's platform: "Light Up Life."
It was a campaign that nearly never took flight.
Molly Anne's friends had encouraged her to run for Miss Homecoming, but as an independent candidate without a sorority affiliation, she came in late and faced an uphill battle against other coeds with larger teams and built-in support. As they brainstormed what her platform might be, a friend asked, "Wouldn't you like to share something eternal? Something of significance to the Lord?"
They debated other ideas before her team came back to her with a brave approach. With only a handful of people knowing her story, they told her it was time to "speak life." Molly Anne was encouraged to courageously share her adoption story. "Faith was the foundation of that decision," Molly Anne said, "and I know it was filtered through the Spirit."
United with her campaign team — comprised of those she loves and trusts — they had faith that win or lose, the message would light up campus. What they didn't know is that their platform didn't just light up Auburn, it lit up the country.
Committed to God
When we discussed her bravery in sharing her personal story to promote a public cause, she spoke of turning to the Lord and asking, "What kind of woman do you want me to be?" In that thread of our conversation and in nearly every other, she mentioned relying on the Holy Spirit to guide decisions large and small.
I asked Molly Anne what it's like to know her story and pro-adoption campaign has extended beyond the shadows of Alabama's borders to inspire many around the country. Her response reflected her humble attitude and desire to deflect. "Yes, I know I'm a light bearer," she said, "but it's God who's doing a mighty thing right now."
During campaign week, Molly Anne said her personal scripture study happened to have her working her way through the book of Isaiah. "I learned so much that week from the Bible," she said before quoting, from memory, Isaiah 55:8-9. "For my thoughts are not your thoughts, neither are you ways my ways, saith the Lord. For as the heavens are higher than the earth, so are my ways higher than your ways, and my thoughts than your thoughts."
Before our conversation ended, Molly Anne had quoted another handful of verses with such ease and confidence, it's obvious the light she radiates isn't surface deep — it truly comes from within.
As for Lifeline, their mission and ministry all these years later remains as vibrant as ever. "Molly Anne's story is a perfect reminder of why Lifeline exists, to share the hope of Christ," said Lifeline's Development Director, Krisha Yanko. "By God's wisdom and grace, Lifeline continues to help women in situations like Molly Anne's birth mother, counseling, equipping, loving and serving women who need to know there's hope beyond their present circumstances. Our prayer remains that through domestic and international adoption, foster care and orphan care, the hope found in Christ alone would be made known."
Without being asked, Molly Anne said in the moments before our interview ended that more anything, she hopes that her campaign might inspire a woman who finds herself in her birth mother's unfortunate situation to "Light Up Life."
"I would want her to see how precious and good life is, to take hope, to take hope in Christ, to know that immeasurably more can happen." If anyone knows how true that is, it's Molly Anne Dutton.
My first-impression notes were validated — she truly "lives a life of light."
Jason Wright is a New York Times best-selling author of 10 books, including "Christmas Jars" and his latest, "The 96th Annual Apple Valley Barn Dance." He can be reached at [email protected], applevalleybarndance.com or jasonfwright.com