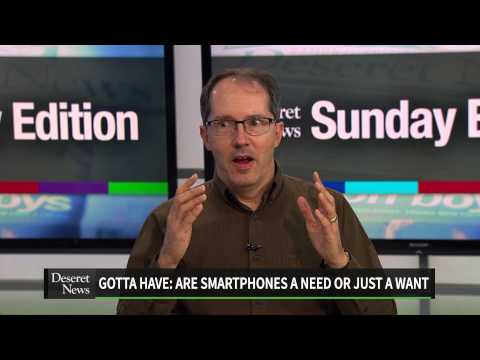 View 2 Items

On this week's Deseret News Sunday Edition, Dave McCann discussed the Hobby Lobby religious freedom case that could go before the U.S. Supreme Court. Financial writer Michael De Groote explained why smartphones are becoming more of a need than just a want and author Orson Scott Card discussed "Ender's Game" and a possible boycott of the movie.
The Deseret News Sunday Edition runs weekly on KSL-TV at 9 a.m. on Sundays and highlights six areas of editorial emphasis: family, faith in the community, excellence in education, values in media and culture, causes related to helping the poor and financial responsibility.
The first segment this week's show focuses on faith. On Monday, the Christian-owned arts and crafts company Hobby Lobby asked the U.S. Supreme to take up their case. They believe the Affordable Care Act's mandate to cover birth control under employee health care plans violates their rights to practice their religious beliefs. The owners of Hobby Lobby explain their religious beliefs and how it influences the way they run their business. Dave McCann discusses the case with Kristina Arriaga, executive director of The Becket Fund For Religious Liberty. The firm is handling the Hobby Lobby Case. Dave McCann also asked George Will, columnist for the Washington Post to weigh in.
21
comments on this story
The second segment of the show features on a moneywise discussion about smartphones and why they are on their way to becoming "a need" instead of just "a want." The family focus section shows how a former hacker monitors his children's screen time. He also offers advice to parents about how to embrace technology while keeping kids safe on the Internet.
The final segment of the show discusses one of the most anticipated movie releases of the year — "Ender's Game." The movie is based on a book by Orson Scott Card one of the most successful science-fiction writers in America. But some controversial comments he's made about same-sex marriage in the past have Hollywood producers nervous.
Candice Madsen is a senior producer of special projects for KSL-TV and produces the weekly television program Deseret News Sunday Edition. EMAIL: cmadsen@ksl.com