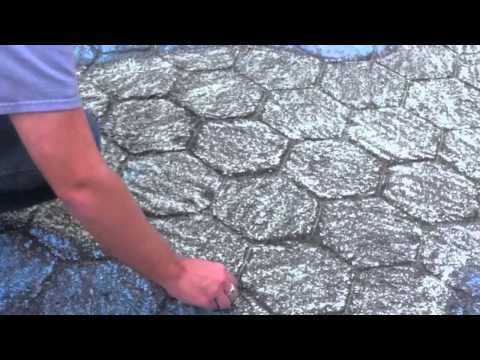 View 7 Items

This idea that social media can influence people across the world is so awesome, and it's just our little zone in South Manhattan. ... Now thousands, literally thousands, of people have seen it, felt the Spirit from it and maybe taken some courage from it, maybe even go copy that idea — why not? It's incredible!

—President Tom Morgan, New York New York North Mission
MANHATTAN, N.Y. — It wasn't their first project in Union Square, but for Elder Brad Witbeck of Cottonwood Heights, Utah, and Elder Aaron Potter of Idaho Falls, Idaho, last Friday was a completely new experience.
Both Elder Witbeck and Elder Potter are serving as missionaries for The Church of Jesus Christ of Latter-day Saints in the New York New York North Mission under President Tom Morgan. Both are close to the end of their two-year service and are in leadership positions. After they received a suggestion from a member of their local congregation assigned to help the missionaries, they invited several other missionaries to join them in preaching in a unique way.
"We came together for a brainstorm session, and we talked about different ideas that we could do," Elder Potter said about their meeting with the ward member. "He brought up that on his mission in Russia, they painted the plan of salvation on giant pieces of paper. And then from that, we decided we could do something similar, and that's where the chalk-art idea came from."
The elders drew up their plans and distributed the idea to the other missionaries, deciding to illustrate each step in the plan of salvation. Days before the project was to take place, Elder Witbeck and Elder Potter scouted out different areas and concluded Union Square would work best.
"We made sure to talk to cops and make sure it was something we could do before we did it," Elder Witbeck said. "We were just looking forward to sharing the gospel in a way that people in New York probably hadn't seen too often. We thought it would be pretty refreshing."
A few days before, the two elders felt impressed to attend an institute class and encourage the young single adult members to participate in the chalk event. Lara Mayfield was one of many who decided to attend, and because of her idea to film the event with her iPhone, Elder Witbeck and Elder Potter have been able to share their activity with thousands.
"It was actually while I was on my way there, in the subway, when I had this thought, 'You know what would be cool ...' because I've put together little videos like that before," Mayfield said. "I just started filming. It still blows my mind, the way technology has progressed to the point that I could just have this random idea and throw together a video that has ended up being seen by thousands of people with what I had on hand."
After helping to draw some of the artwork, Mayfield began filming. Elder and sister missionaries spoke with those who passed by and showed interest in the project.
"There were a lot of people stopping and staring, and that brought up an opportunity for us to go up to them," Elder Potter said. "I think anyone walking through or around that area definitely noticed it because it was really large, especially the drawing of the Earth. ... We just had a lot of really great opportunities to teach people."
From Mayfield's perspective, it was an easy way to attract interest from a large number of people, and because there were several missionaries present, they were able to talk to anyone who was interested.
"It was a good way for the missionaries to casually strike up a conversation, and the people walking across Union Square aren't exactly in a hurry. ... I saw some really awesome discussions about the Book of Mormon and the plan of salvation," Mayfield said.
Although they hadn't planned to document the experience, the video has turned out to be the most effective missionary tool of all. It was posted to YouTube on Oct. 19 and has had more than 33,000 views as of Thursday afternoon, along with more than 14,000 views on Elder Potter and Elder Witbeck's blog, reachmygospel.blogspot.com.
"Not only was there the influence of their message and of their individual offering as a missionary there at Union Square, but now the idea and the excitement and enthusiasm will be taken from their efforts by those who watch the video," President Morgan said.
"This idea that social media can influence people across the world is so awesome, and it's just our little zone in South Manhattan. ... Now thousands, literally thousands, of people have seen it, felt the Spirit from it and maybe taken some courage from it, maybe even go copy that idea — why not? It's incredible!"
As the video continues to gain momentum, the missionaries in South Manhattan have felt a growing sense of excitement.
"We definitely think it's more successful than we ever thought it would be," Elder Witbeck said. "It's been amazing the number of views we've been able to have."
The New York New York North Mission recently became an online proselytizing mission, allowing missionaries to engage with investigators online. In fact, it was only about a week ago that Elder Witbeck and Elder Potter created their blog. Although they have reached thousands of people with their video already, the elders agreed that they have a lot to learn about how to share the gospel online.
"It is a lot different than what we've done in the past," Elder Potter said. "I think I speak for both of us when I say we've knocked a lot of doors on our mission. But we've been able to connect with more people than we've been able to talk to throughout our entire missions, just over the Internet and being able to share the gospel with them through that."
President Morgan expressed his appreciation for all involved and for the fact that the local LDS Church members played a large role in the missionaries' success.
"It's just this awesome experience of members and missionaries coming completely together in doing the work of salvation," President Morgan said. "I just think that the component of members and missionaries working together, the idea and the execution ... I think there is a lot of power in that component."
As for Mayfield, she was grateful to have had the opportunity to play a role in something that can influence so many.
"Everything came together with the right people being in the right place at the right time," Mayfield said. "There are so many ways to contribute to the work of salvation. I'm not really the bring-all-my-friends-to-church, bear-testimony-on-the-subway type of member missionary; it's just not my personal forte. But I let what I can do carry me into this whole other sphere of missionary work that I'd never even thought of, just by doing what I enjoy and what I am good at."
Elder Witbeck and Elder Potter consider the attention and excitement their project has received with the help of Mayfield's video a blessing.
"The hand of God really does a lot more than we can," Elder Witbeck said. "If we can do everything we can on our own, God will help us magnify the things that we've done. I don't think there's ever really a way that we saw this coming."
Email: spetersen@deseretnews.com